The reality of Mark Dantonio's sudden retirement
On Feb. 4, Mark Dantonio went to Twitter to announce his decision to step down as the head coach for the Michigan State (MSU) Spartan football team. When looking closer at Dantonio's sudden retirement, it is clear that it may have not been as unpredictable as it once seemed. 
In the seven years following Nick Saban's run as the head coach, which was from 1995-1999, the Spartan's struggled to find a suitable replacement. The Spartans hired three head coaches during this span, and went a combined 39-45 where the team failed to win a Big Ten championship. 
The Spartans were in need of a new head coach who could turn their program around; so they turned to current Cincinnati Bearcats head coach Mark Dantonio to do just that. 
The following year, the Dantonio-led Spartans thrived, making the new head coach quite popular in the eyes of many supporters.
During his first year with the Spartans in 2007, Dantonio led the team to its first bowl game in five years. In the following eight seasons, Dantonio racked up the trophies, most notably being his three Big Ten Championships, winning the 2014 Rose Bowl and appearing in the College Football Playoff in 2015. 
Dantonio had launched the Spartans to the top of the college football world, and the environment on game days was electric. 
"The atmosphere completely changed because of him, he brought so much to school even outside of football," said CHS junior and "lifetime" Spartan fan, Evan Ash. "He really made us relevant again in the Sports World."
In the year following Dantonio's 2015 campaign, the Spartan's plummeted. The team went 3-9 on the season and haven't won a Big Ten Championship since. The Spartans did win 10 games during their 2017 campaign but have yet to rise to the where they once were.
His 2019 campaign was not extraordinary, but it allowed Dantonio to surpass 109 wins as the Spartan's head coach, making him the winningest head coach in the school history. 
Only months later, Dantonio announced that he was stepping down as the head coach. 
A seemingly sudden and unexpected decision at first-glance put Dantonio and the Spartan football program on headlines all over sports media. All this added attention however led to many writers speculating on the real reasoning for Dantonio's retirement and the morality of the whole situation. 
To begin, Dantonio received a 4.3 million dollar payment from MSU on Jan. 15, just weeks before his announcement. The prolongation of his decision impacted many recruits to the university, as they had signed with the expectation of playing for Dantonio in the fall.
The prominent criticism of Dantonio's sudden departure is about the allegations filed against him only hours before his announcement. 
A lawsuit made over a year ago was finally filed on the evening of Feb. 3, the day prior to Dantonio's announcement. Former MSU football staff member Curtis Blackwell Jr., has his lawyers accusing Dantonio of multiple NCAA violations, including that he "orchestrated employment for the parents of two MSU football players," according to the Detroit News. 
This was not Dantonio's only allegation during his time with the Spartans, as there were the legality issues with Auston Robertson in 2015. Robertson was a four-star recruit out of high school but created much more news off the field than on it. 
The controversy surrounding Robertson was a result of the fact that he was kicked out of his high school for allegedly groping a high school women's volleyball player. This was not the only female that Robertson victimized before college, as he had a multitude of misconduct charges with at least four known individuals.
His situation was evaluated by MSU, and he was eventually admitted to play football at the university. 
"While utilizing all resources available to us to thoroughly review his situation … we believe Auston should be provided with an opportunity to begin his education and playing career at Michigan State," said Dantonio in his statement commemorating the signing of Robertson. =
Robertson played seven games for Dantonio before being kicked off for sexually assaulting his teammate's girlfriend in April 2017. Currently, Robertson is in jail for up to 10 years in prison. 
In May of 2017, Blackwell was not resigned by the university after Coach Dantonio let his contract expire. "The fact that Mr. Blackwell's contract was not renewed and has nothing to do with Auston Robertson," said Dantonio in a written statement. 
Although these allegations will not negate the success Dantonio had on the field, they may affect Dantonio's legacy in the long run. 
"The allegations against him are obviously not helping his legacy," said CHS junior and Michigan Wolverine fan, Nate Mosher "He helped turn the program around I'll admit, but still, I can't say that I'm a fan." 
In terms of the future of the university, Mel Tucker will become the Spartans new head coach this upcoming fall. Tucker began his coaching career in East Lansing under Nick Saban, and is now leaving the Colorado Buffaloes to return to where it all began. Last season Tucker was able to secure the 35 ranked recruiting class in college football, but his team failed to make a bowl game, as they went 5-7 last season. 
"I'm not gonna lie to you, [the future for the Spartan football program is] not bright," Mosher said. "That's also wishful thinking, but I do not believe this is a positive in any way," 
Although he is not going to be a coach in East Lansing this coming fall, Dantonio stated in his Twitter announcement that he plans to stay a part of the university.
"My plan is to stay within the university and athletic department in a role involving special projects, especially transitioning our player, both current and incoming, to their next challenges," Dantonio wrote in his announcement letter. 
The legacy of Mark Dantonio is yet to be decided, but the success he had on the field should not overshadow the many allegations he had off of it. There is more to college athletics than just winning games. A seemingly simple idea is often forgotten in a league so centered around wins and losses.
About the Contributor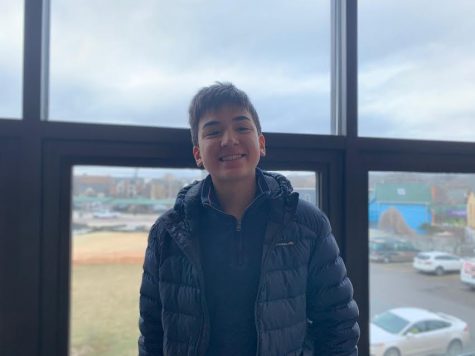 Ben Cooper, Sports Editor
Ben Cooper is a junior and this is his third year on the Communicator staff. Other than writing and editing articles, Ben enjoys playing basketball, participating in Mock Trial as well as spending time with his two dogs. He is looking forward to writing all sorts of stories this year, in addition to learning and improving his writing as much as possible.