"Manic" by Halsey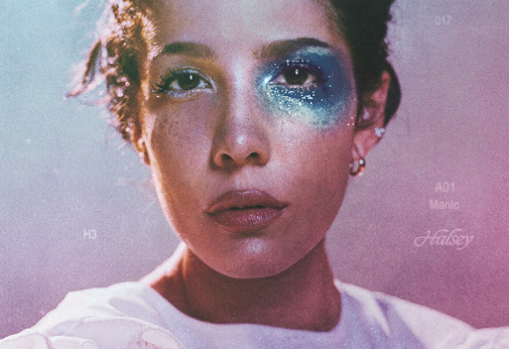 Halsey is an accomplished singer and songwriting. On Jan.17, 2020, she released her fourth album: "Manic", is a true comeback to the music industry after releasing her third album "Hopeless Fountain Kingdom" nearly three years ago.
 The album is able to create a deep, detailed self portrait on her struggles with love, trust and self care. While she tries to tell others about the importance of the album's messages, the 16-track album is giving hope to those in the same mindset and stress Halsey had experienced. 
"YOU SHOULD BE SAD":
Coming in as the fourth track on the album, "You Should Be Mad," takes an alternative country twist. Straying from Halsey's typical catchy pop route, the song goes on to exclaim how after her and a partner broke up, that he should be upset to lose someone as rare and extraordinary as her. 
"You're not half the man you think that you are," Halsey sings in the song.  "You can't fill the hole inside of you with money, drugs and cars."
The song marks importance for those realizing their self worth. And sometimes it's best to break up with someone because they may not be the perfect fit.  The song is able to reach out to young people who struggle with addressing their self worth, and how sometimes you have to say no to relationship opportunities. 
"GRAVEYARD" 
As the third track, "Graveyard" begins with a mellow interlude.
"It's crazy when the thing you love the most is the detriment," She sings at the beginning. "Let that sink in. You can think again." The song originates around a love in the award winning songwriter's life. More specifically, the passions and unconditional will to stay beside and committed to someone you love; and no matter what dark paths that person goes down, she'll follow (support and love) them as long as she can go, even to the graveyard. 
No matter the relations of the significant person the song originates for, the true meaning can be applied to a partner, friend or a family member. 
It goes on to display the importance of expressing your love for someone, because you don't know how much time you'll have with them.
"WITHOUT ME"
Coming in as one of the most popular songs on the album, "Without Me," stands as another song striding on the significance of self-worth and leaving toxic relationships. The song had originally come out 15 months after the album's debut, but the song's accomplishments are something on their own. Striking with a consecutive 38-weeks on the Billboard Hot 100, multiple live television appearances, and being No. 1 on Billboard within a month after release. 
"Tell me how's it feel sittin' up there, feeling so high but too far away to hold me," Halsey sings. "You know I'm the one who put you up there. Name in the sky. Does it ever get lonely?"
The song's significance marks the importance of standing for yourself, and having to abusive states for your own protection. 
Overall, Halsey is able to brining together a new sound on pop, and isn't afraid to explore unused topics through the power of her songs. The comeback album isn't just a refreshing spin in the turn of pop music, it's filled with enjoyable songs. 
SONGS:
Finally // Beautiful Stranger
About the Contributor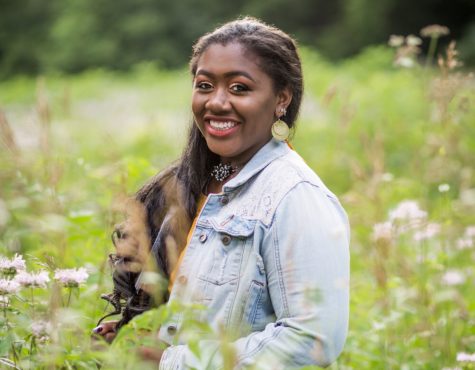 Sophia Scarnecchia, Journalist
Sophia Scarnecchia is a senior at Community. This will be her third year on the Communicator staff. You can either see her buying Frappes at Sweetwaters, working the registers at Kohls, or fighting for racial equality in Black Student Union. She also enjoys going for long walks and playing fetch with her dog, Vinnie.