Cleaning the graffiti
A few weeks ago, several students began covering three walls in the first-floor girls' locker room in Sharpie graffiti: Text, drawings of characters and scribbles covered the white-tiled walls. 
Adel Bakhouche is one of the custodians at CHS. He was tasked with cleaning up the graffiti in the first-floor bathroom. 
Bakhouche is a student at WCC and immigrated a year and a half ago from Algeria, where he attended university and was studying electrical engineering. He speaks four languages — English, French, Arabic, and another African language. Currently, he is a part-time student, taking two classes to study IT and English. 
Adel leads a busy life. "I have not had time to talk with [my family] sometimes because of work and studies," Bakhouche said. 
He works full time at CHS to support himself, and it cuts into both his study time and his ability to communicate with his family, who still live in Algeria.
Cleaning the first-floor graffiti was not an easy job. Throughout the day, Bakhouche had to remove the graffiti as well as moving between other work to complete his assigned tasks. It took multiple tries with different substances to eventually remove the Sharpie. He started by attempting to wash it away with water, but it wasn't strong enough. 
He eventually used Graffiti and Vandal Mark Remover, an aerosol spray, to remove the graffiti. These chemicals caused his eyes and hands to burn. The fumes clouded up the bathroom, making it hard to breathe; opening a window didn't solve the problem. Although he was cleaning the first-floor bathroom, the noxious scent from the chemicals could be smelled from the third floor. Bakhouche had to take many breaks by going outside to get fresh air. 
Later in the afternoon, Bakhouche's boss came to assist him with cleaning. They cleaned the final wall together, and she decided that the chemicals weren't enough to erase the Sharpie, so she hired a crew to paint the bathroom walls. Although the paint masked the drawings better, they are still faintly visible through the coat. 
He holds no hard feelings towards those who created the drawings.  "We were all adolescents once so I understand," Bakhouche said.  
About the Contributors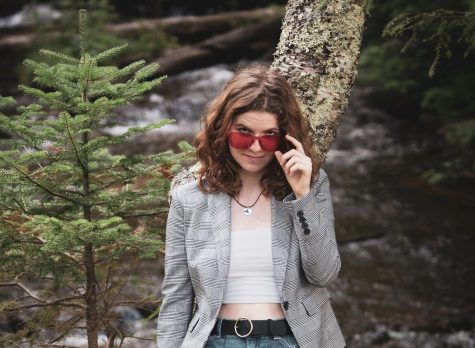 Zoe Buhalis, Print Editor-in-Chief
Zoe Buhalis is a Print Editor-in-Chief for The Communicator. It is her third year on staff and she is in her final year of high school at Community. When she's not conducting interviews or working on magazine designs, you can find her working on her Mock Trial crosses or listening to music in her hammock by the river. She loves getting up early to watch the sunrise, especially when there are exceptional clouds.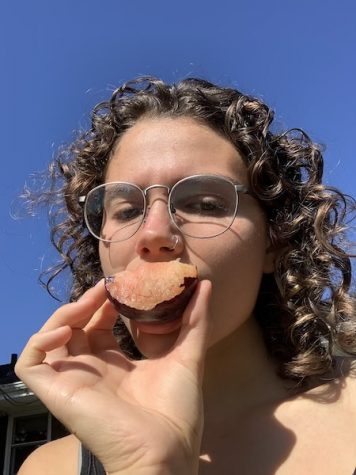 Elizabeth Shaieb, Feature Editor
Elizabeth is a senior (whoa already??) at Community High School. This is her third year on The Communicator staff.
Although she loves journalism, she can
also
be found eating copious amounts of stone fruit, hiking, reading, or listening to a podcast. She also loves her pets and pour-over coffee.
She has mixed feelings about virtual learning but thinks with some adjustment time and patience, things will be alright.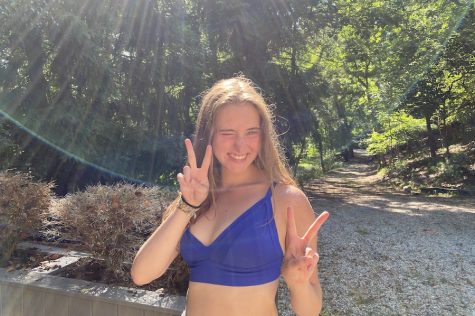 Cate Weiser, Social Media Editor-in-Chief
Cate is a junior at Community in the Silvester forum. This is her third semester on staff, and she is excited to be working to develop social media as its own publication. In her free time, Cate can be found playing tennis, taking photos on her film camera or trying on various outfit combinations. While she misses being able to watch the light come in through the windows of room 300, she is excited to return to telling others' stories.