Changes to standardized testing during COVID-19
UPDATE April 17: The College Board has canceled the June SAT administration. They will be adding a September test date, with early priority given for fall SATs to students who have not had a chance to take the exam. If the pandemic continues in fall, then the SAT may be administered at home. An increasing number of colleges have dropped their standardized testing requirements.
On Friday, March 20, the College Board released details about changes to their Advanced Placement (AP) exams as the COVID-19 pandemic drags on.
The announcement follows changes made by the College Board to the SAT, and changes by ACT, Inc. to the ACT. With myriad different tests and test dates, let us break down what all this means.
AP
What has changed?
Due to CDC recommendations, the usual in-person AP exam tests have been canceled. Instead, for classes with exams, the College Board will hold a 45-minute online exam covering only content taught before the beginning of March (roughly 75% of the usual tested material). Each class will have two test dates to better accommodate students' schedules. Classes with portfolios have extended deadlines.
How can I take the exam if I do not have internet access at home?
The College Board is working on making resources for at-home testing available to AP students. A survey for students who will require a device or connection in order to prepare and take the exams can be found here.
What type of questions will be on the exam?
There will only be free-response questions.
How can I prepare for the exam?
Depending on how much your class has covered, you should begin self-studying. Besides your textbook, there are multiple prep books and websites available. If you are enrolled in an AP course, you can use AP Classroom to access exam practice questions for each unit. Additionally, the College Board is hosting online AP review sessions led by AP teachers around the country. Information for specific sessions can be found here.
Will colleges still accept AP credits?
The College Board states that colleges are supporting the changes to the AP exam and will still grant credit depending on the score they receive. They add that in the past, colleges have accepted shortened exams in emergencies.
Can I cancel my exam?
Students can cancel their exams at no extra charge and a full refund.
Where can I find out more?
Further information, including the content covered for each exam, as well as the format and test dates, can be found here.
SAT, SAT Subject Tests, and the ACT
What has changed?
Both the May SAT and the March SAT makeups have been canceled. Furthermore, the April ACT has been canceled also. Whether the AAPS SAT on April 14 will go forwards as normal has not yet been announced.
When will I be able to take these tests?
Canceled ACTs can be rescheduled for the June 13 or July 18 test dates. Exams must be rescheduled for the preferred date by May 8 or June 19, respectively. As for the SAT, students can still register for and take the SAT or SAT Subject Tests on June 6.
Will I receive a refund?
Refunds will be available for those scheduled to take either the May SAT or a March SAT makeup. Those who do not wish to reschedule their April ACT can receive a refund of their registration fee.
Can I apply to colleges without a standardized test score?
Many colleges already do not require standardized test scores. A few, such as Case Western Reserve University and Mansfield University Pennsylvania, have waived that requirement from applicants applying for the fall 2021 semester.
About the Contributors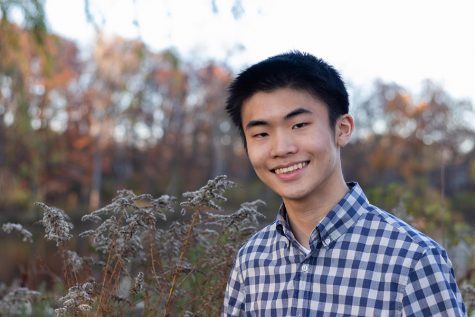 Mori Ono, Print Editor-in-Chief
Mori Ono is a Print Editor-in-Chief and a senior in his third year on staff. He enjoys making data graphics, brainstorming anything journalism-related and writing long features. When he isn't taking classes at four places, he leads SEDS, GIDAS and the miRcore Volunteer Program. He's also a member of the Mock Trial team. He's interested in settling space and astronautical engineering, but also in making bubble tea and throat singing. As for his music tastes, he's shifted to the '60s and '80s, but he's not sure about the century.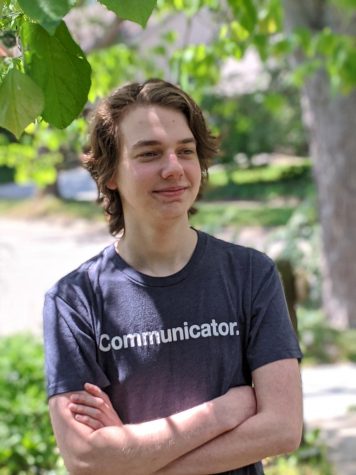 Charles Solomon, Web Editor-in-Chief
Charles Solomon is a senior at community, and this will be his seventh semester on staff. He is excited for many things about the year ahead, but the thing he is probably most proud of is the fact that he is posting this profile on time and not a year late like previous years. When not in class, Charles can often be found starting pointless debates in Mock Trial, practicing Jazz Violin for his combo, or plotting to translate the Communicator website into Tolkien's Elvish. In his scant free time, he enjoys reading books he doesn't have time for, watching bad movies, checking the news, and on special occasions spectacularly losing overcomplicated video games.