Not the China virus
In recent weeks, President Donald Trump constantly referred to the COVID-19 pandemic as the "China virus," and a White House official referred to it as "Kung Flu" when talking to CBS News reporter Weijia Jiang.
The use of such terminology fuels misconceptions about the virus and singles out Asian-Americans. President Trump's own use of these terms is a reflection of his irresponsible leadership in the midst of a global crisis.
Cornyn then incorrectly claimed that the Middle East respiratory syndrome (MERS) and the swine flu pandemic originated in China. This is not a "China virus" that started when someone ate bats, as members of the national government might imply. While bats are a known reservoir for many viruses and the likely origin of the SARS-CoV-2 virus that causes COVID-19, it is much more probable that an intermediate host — possibly a pangolin — was involved in the transmission of the virus to people.
While I certainly do not represent all Asian-Americans, I do not agree with a name that tacks on a geographic label that is not only misleading but stigmatizing to Asian-Americans. The COVID-19 pandemic may have started in Wuhan, China, but it is now a global issue and must be recognized as such.
The pandemic has set off a wave of discrimination against Chinese and Asian people worldwide in the form of slurs, physical violence, loss of business and denial of service. Such attacks have even left some wondering if they should or should not wear a mask in public for fear of violence. In Texas, three Asian-American family members were stabbed by a man who believed they were infecting others with COVID-19.
….is NOT their fault in any way, shape, or form. They are working closely with us to get rid of it. WE WILL PREVAIL TOGETHER!

— Donald J. Trump (@realDonaldTrump) March 23, 2020
President Trump has now chosen to stop addressing COVID-19 as the "Chinese virus." While I commend this choice, his initial use of the term was irresponsible for someone tasked with a tremendous duty when handling a global emergency. Too little, too late.
The World Health Organization (WHO) intentionally chose the official name — Coronavirus Disease 2019 — to reduce stigma and to prevent connection with any ethnicity or location. In a position of authority, sensitivity and careful thought is necessary. Trump's response to COVID-19 completely failed to take this tone.
On a small scale, Trump's careless statements about chloroquine's possible use as a treatment for COVID-19 led to a man and his wife self-medicating with a non-pharmaceutical version of the drug for aquariums, which has not been approved for treating COVID-19.
The man died and his wife is in critical care.
On a wider scale, Trump continuously played down the threat of the virus. As the U.S. became the country with the highest number of reported cases, and as country after country announced lockdowns, Trump targeted a "reopening" of the country by Easter in order to "restart" the economy. Such a reopening could cause a resurgence of COVID-19 cases as social distancing measures are lifted.
In the meantime, his Secretary of State Mike Pompeo insisted on calling COVID-19 the "Wuhan Virus," torpedoing a joint statement on the virus by the G7 in the process. The Chinese foreign ministry responded by accusing Pompeo of harboring sinister motives and attempting to stigmatize China and its efforts.
This is not the time to inflame racism, single people out and place the label of the disease on them.
And this is not the time for delays, division and downplaying.
This is the time for humanity as one to take the swift measures necessary to reduce the suffering from COVID-19 throughout the world.
Stop AAPI Hate is collecting incident reports of racism against Asian Americans.
Leave a Comment
About the Writer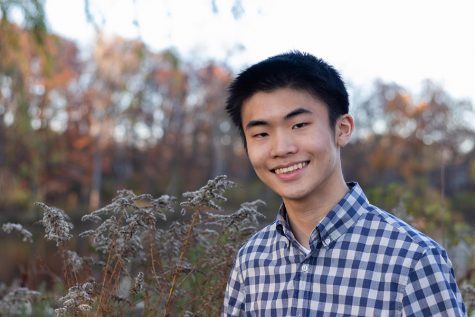 Mori Ono, Print Editor-in-Chief
Mori Ono is a Print Editor-in-Chief and a senior in his third year on staff. He enjoys making data graphics, brainstorming anything journalism-related and writing long features. When he isn't taking classes at four places, he leads SEDS, GIDAS and the miRcore Volunteer Program. He's also a member of the Mock Trial team. He's interested in settling space and astronautical engineering, but also in making bubble tea and throat singing. As for his music tastes, he's shifted to the '60s and '80s, but he's not sure about the century.