The Spread of COVID-19 in Michigan
Since the first two cases were reported on March 10, Michigan has emerged as one of the states hardest hit by the COVID-19 pandemic. Metro Detroit has been particularly hard hit and is where the significant majority of the cases are located. Across the state, black communities have accounted for a disproportionately high percentage of deaths and cases. As for the economic impact, around 1 in 4 workers in the state have filed for unemployment. The graphic below visualizes the spread of COVID-19 in Michigan since March 17, when the state began releasing data for individual counties. Note that recovery is defined as being alive 30 days after the onset of illness.
This graphic compares the daily and cumulative changes in COVID-19 tests since the first case was reported.
Prevent the spread of COVID-19 by:
Washing hands regularly with soap and water for 20 seconds or use hand sanitizer with over 60% alcohol concentration
 Staying at home, unless you are buying necessities, exercising or have medical needs. In public, stay at least six feet away from others and wear a face cloth mask
Disinfecting frequently touched surfaces daily
Further Resources and Guidelines
Volunteering and Donations
About the Contributor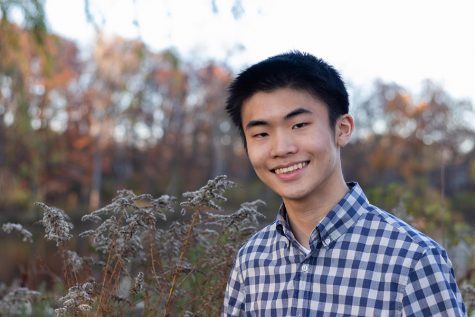 Mori Ono, Print Editor-in-Chief
Mori Ono is a Print Editor-in-Chief and a senior in his third year on staff. He enjoys making data graphics, brainstorming anything journalism-related and writing long features. When he isn't taking classes at four places, he leads SEDS, GIDAS and the miRcore Volunteer Program. He's also a member of the Mock Trial team. He's interested in settling space and astronautical engineering, but also in making bubble tea and throat singing. As for his music tastes, he's shifted to the '60s and '80s, but he's not sure about the century.