All American review season 1
Inspired by ex-NFL player Spencer Paysinger, "All American" follows Spencer James (Daniel Ezra), a talented football wide-out living in the Crenshaw neighborhood of Los Angeles. He's the star of the squad, but he's not challenged by his coach, team, or academics. Spencer is a smart kid looking to provide for his single mother and younger brother. Football seems like the ticket, but he's not blind to the benefit of good grades. So when Coach Billy Baker (Taye Diggs) shows up with a full ride to his elite private high school in Beverly Hills, Spencer can't say no. (His mother, Grace, played by Karimah Westbrook, wouldn't let him anyway.)
There, he faces new challenges. Though there aren't any drive-by shootings or threatening gang members, there are edgy cops fingering their sidearms and wealthy white kids who aren't looking to give up their roster spot to a "homeboy." Still, "All American" is far from a downer. Blending elevated emotions of every sort. (High school stories might be best suited for the genre, as the setting helps justify rapid mood swings.) When the coach's daughter, Olivia (Samantha Logan), calls sitting with Spencer at school lunch a "date," you giggle and cringe along with her. When a bunch of rich boosters keep calling Spencer "boy," you're going to get riled up along with him. When Tiana "Coop" Cooper (Bre-Z) gets sucked into the protective comfort of a local gang, you feel her yearning for safety. Each beat evokes exactly what's intended, be it somber reflection or giddy whoops.
Bre-Z, Logan, and Ezra are all early stand-outs. They're charming, they listen to each other, and they never lose the intended tone. Diggs isn't exactly Peter Gallagher, but his father/coach character isn't the steadfast voice of reason. He's carrying the series' larger mystery, which could make or break things depending on how it's handled. Meanwhile, his wife, Laura (Monet Mazur) is already rocking the rich-wife role as the family's primary provider,
The show is a great family or individual show to watch because of all drama and stress that some highschoolers face. The show isn't so much about football as it is about the students and what's happening in their lives.
Leave a Comment
About the Contributor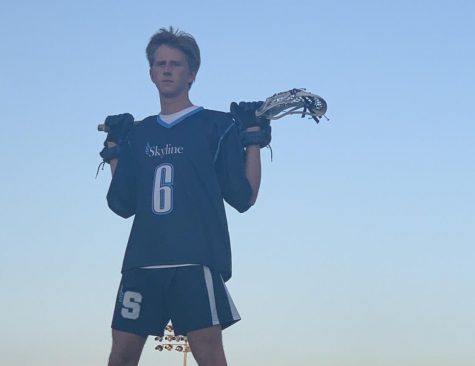 Zack Schueler, Journalist
Zack Schueler is a senior and this is his third year on staff. He enjoys playing or watching most sports, and of course, hanging out with friends. Zack plays lacrosse for Skyline, and loves to snowboard, hammock, and travel. He hopes to travel the world with friends and family. Zack looks forward to his last year on staff.