The new normal
So here I am trapped in my home
Please tell me what to do
I do not wish to be alone
Each day I feel more blue
And to my sister far away
I look up at the moon
I sit here with my hands and pray
And hope to see her soon
There is one more that I do miss
Not home but very near
I send you one big great warm kiss,
Brother you are so dear
Today I bought myself a fish
I hope he'll be my friend
But even he has his own wish
To put this to an end
I try to write and sing and play
I don't last very long
The time ticks by so slow each day
So now I sing this song
Oh please oh please just let me be
Oh please oh please oh please
Oh please just do this thing for me
Oh please just set me free
About the Contributor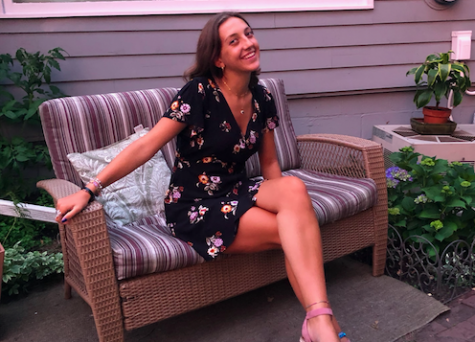 Delia Binetti, Journalist
Delia Binetti is currently starting her senior year at Community High School and is very excited for her first year on staff! When not engaged in school, Delia is usually spending time outside with her dog, attempting to move to Italy, or babysitting several children. She loves to spend time with friends and family and roam around Ann Arbor trying to find something to occupy her time. Although journalism will not be the same virtually, Delia is staying optimistic for the upcoming year!