Being Essential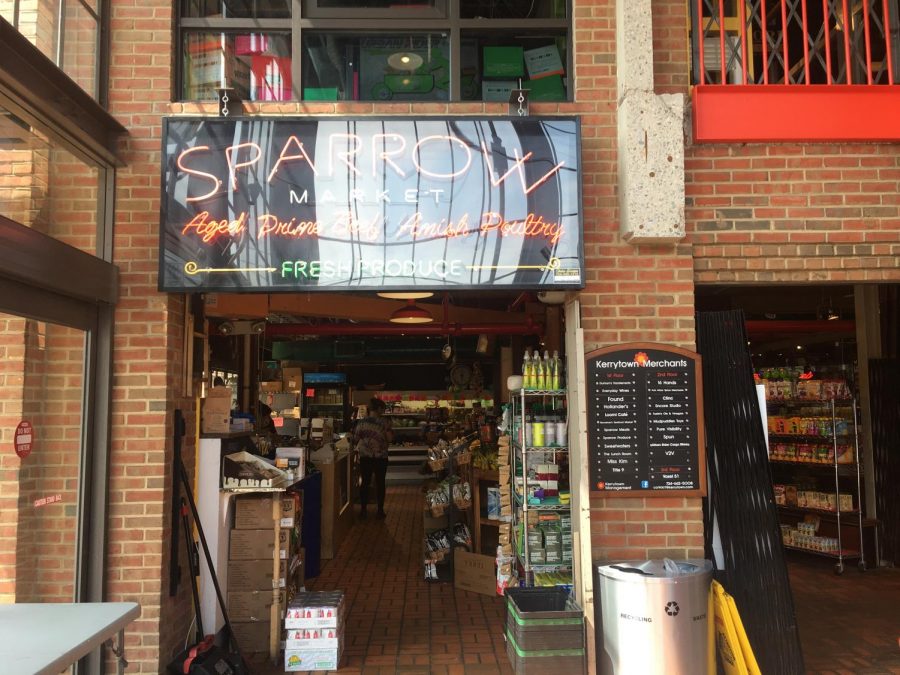 When current Skyline junior Gaby Faro accepted an after school job at Sparrow Market in 2019, she was prepared to work 3-4 hours a day, three days a week. Her duties were simple: check customers out at the front register, stock shelves when items are missing and answer any questions a shopper may have. She and one or two other coworkers would help a usually calm stream of evening shoppers.
Now, over a year later, in the middle of a global pandemic, Faro has been deemed an essential worker. As demand for produce and food items has skyrocketed, her days have stayed the same, but her shifts have doubled in length. She and four other coworkers, sometimes more, balance taking and preparing curbside orders and disinfecting the store with their normal obligations. All of this, on top of taking extra safety precautions to minimize her own risk of contracting COVID-19, the job can be quite overwhelming.
"We obviously all wear gloves and avoid touching faces or making unnecessary contact," Faro said. "I personally always make sure to wash my hands before I leave the store and shower immediately when I get home, as well as washing my work clothes."
Although by working so many hours in a store with many in-person customers, Faro tries not to worry too much and instead chooses to focus on the ways her presence at work can make a difference.
"There's always a risk going out when there's a virus like this," Faro said. "But we need people to work in grocery stores, and I personally feel more comfortable that it be me working, a young person with high odds of recovery should I get [COVID-19], rather than a more at risk person. This is something really out of my control, so I try not to worry myself extensively, because that won't do any good."