Makeup With Mazey
Whether it was sitting in a nail salon waiting for my turn, or sitting in the open chair next to my mom as she got her hair done, I was surrounded by beauty and fashion magazines. Before I had a phone I would sit and flip through whatever copy of Vogue, Elle or Marie Claire I could get my hands on. Turning each page was exciting. Each page contained pieces of art and I could not get enough of it: the clothes, the shoes, the makeup spoke to me like nothing else ever had. And I haven't been able to shake the beauty bug that bit me ever since.
About the Contributor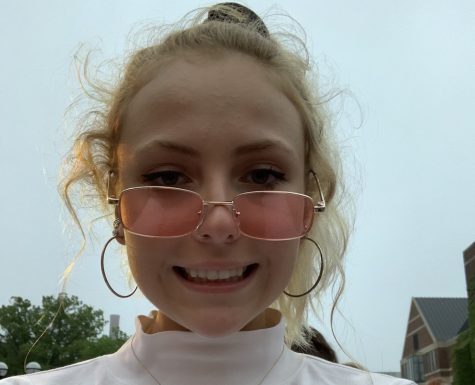 Mazey Perry, Managing Editor
Mazey Perry is a managing editor for The Communicator. She has been on staff for six semesters and plans to keep transcribing, writing, and publishing until she graduates. Mazey likes to spend time outside and writing in her journal. She eats a lot of blueberries and drinks only Yerba Mate tea. Her shoe collection is big and so is her love for Disney movies. Until recently she was skeptical of astrology but ever since her CoStar hit too close to home she has been fully on board.