A Mediterranean Food Vendor
"I sell Mediterranean food. We are here from 7 a.m. to 3 p.m. and I get here at 6 to set up. I'm usually by myself but Sasha is a student here at the university who helps me. As soon as the market opened I was one of [the first sellers] that came back at the beginning. It was my choice. I think some other vendors really don't know the details, but It's okay. I think the office determines how many vendors can come back because of the spacing. We think that the students don't have anywhere else to go and this is an outlet for them. So all of a sudden we have the students and the local people coming back, so the market is pretty busy. When the students came back to the market we made the pie pieces bigger. We wanted people to have more to eat."
Leave a Comment
About the Contributors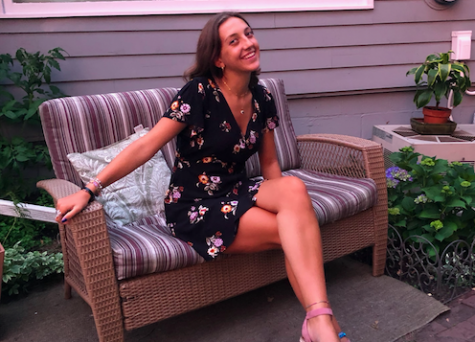 Delia Binetti, Journalist
Delia Binetti is currently starting her senior year at Community High School and is very excited for her first year on staff! When not engaged in school, Delia is usually spending time outside with her dog, attempting to move to Italy, or babysitting several children. She loves to spend time with friends and family and roam around Ann Arbor trying to find something to occupy her time. Although journalism will not be the same virtually, Delia is staying optimistic for the upcoming year!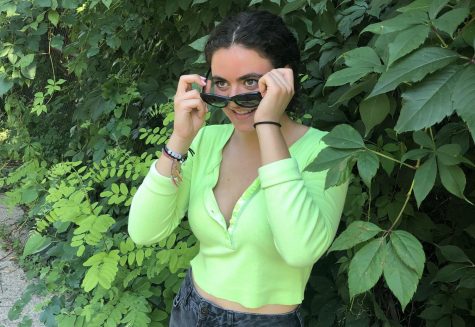 Jenna Jarjoura, Web Editor-in-Chief
Jenna is a senior at Community High and is excited to start her fourth year on staff. This year she is part of the Web team. When she's not writing, she can be found on the soccer field during the week and Dairy Queen on the weekends! Other free time has been spent reading, coloring, running, listening to all sorts of music, and watching countless hours of Tiktok. She also spends way too much time saying the word "bruh" which she has never and will never grow out of.