"My Brilliant Friend"
"My Brilliant Friend" by Elena Ferrante is a masterpiece that will remain on bookshelves for centuries to come. Her breathtaking prose and unfairly true characters will make you cry and laugh simultaneously. Ferrante sets her scene beautifully, painting a crystal clear picture of an impoverished Italian neighborhood overflowing with three-dimensional people. 
In her lovely tale, Ferrante follows a girl named Elena and Lila, her best friend, growing up in Naples. She explores relationships and the differences between what one wants and another is required to do by creating a parallel between Elena and Lila. She writes their adolescence and entrance to adulthood with a knowing pen and makes you feel as if you are growing up along with them. 
Ferrante is a writer with uncanny insight into fleeting yet concrete emotions. She will leave you feeling as if someone has peeked into your soul and written down the contents. Read "My Brilliant Friend" with the knowledge that it will not leave you for months after you have flipped the last page.
About the Contributor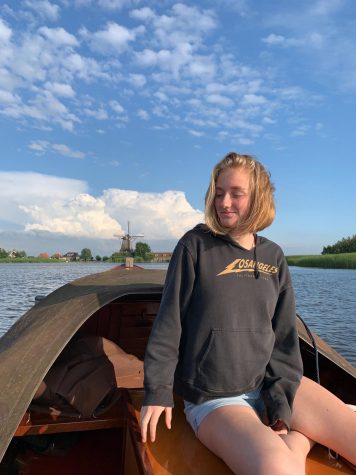 Ria Lowenschuss, Journalist
Ria Lowenschuss is a sophomore at Community with a passion for words. This is her first year on staff at The Communicator and she is excited to dive into journalism. She is an avid sun lover who wishes she didn't burn so easily. Ria enjoys lazy mornings, wildflowers, and farmer's markets. When she's not writing, Ria can be found picnicking, as well as advocating for LGBTQ youth and a safe environmental future.