"My Brilliant Friend"
"My Brilliant Friend" by Elena Ferrante is a masterpiece that will remain on bookshelves for centuries to come. Her breathtaking prose and unfairly true characters will make you cry and laugh simultaneously. Ferrante sets her scene beautifully, painting a crystal clear picture of an impoverished Italian neighborhood overflowing with three-dimensional people. 
In her lovely tale, Ferrante follows a girl named Elena and Lila, her best friend, growing up in Naples. She explores relationships and the differences between what one wants and another is required to do by creating a parallel between Elena and Lila. She writes their adolescence and entrance to adulthood with a knowing pen and makes you feel as if you are growing up along with them. 
Ferrante is a writer with uncanny insight into fleeting yet concrete emotions. She will leave you feeling as if someone has peeked into your soul and written down the contents. Read "My Brilliant Friend" with the knowledge that it will not leave you for months after you have flipped the last page.
Leave a Comment
About the Writer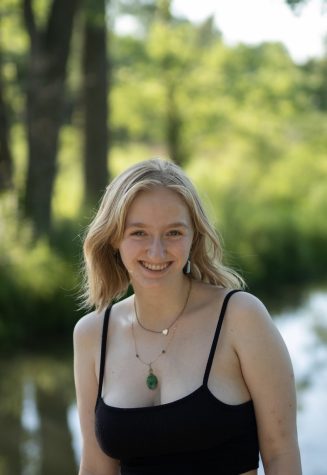 Ria Lowenschuss, Print Editor-in-Chief
Ria Lowenschuss cannot believe she is starting her fifth semester on staff, as a senior in high school! Ria loves Room 300 and everything that comes with it — especially words and chocolate chip cookies. She appreciates warm sweaters, reading good books, and bagels, and she can't wait to keep writing and telling true stories.