"The 100"
"The 100" is a CW television show based on a series of novels by Kass Morgan. It was released in 2014 and produced by Jason Rothenburg. In the first episode, after spending countless years in a space station because of a nuclear Armageddon,100 juvenile delinquents are sent to Earth. On the drop to the ground, the ship loses communication with the Ark — the space station. Disconnected from their parents and the farmers, doctors and engineers above, the 100 teenagers attempt to live on a radiation soaked planet. The animals, people, technology and diseases they encounter test their abilities to stay alive.
I absolutely loved this show. The constant action kept me entertained and the suspenseful music and great acting kept me on my toes. The character development was incredible; my opinions on the characters kept on changing. Not only was the cast diverse, but they all portrayed their characters wonderfully. Also, there were many characters who were openly LGBTQ, and I loved seeing that representation. 
One thing to note about this show is that it's filled with murder, death and gore. Those who dislike blood or get attached to characters should steer clear of this show. However, those who are into action, sci-fi or drama should dive right in. 
Leave a Comment
About the Writer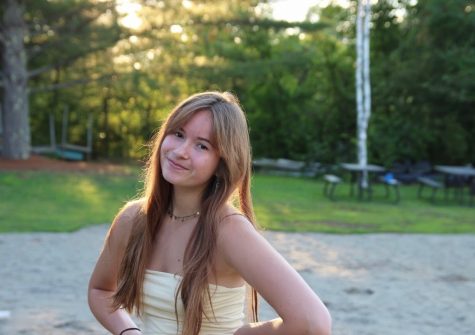 Shannon Kahan, Journalist
Shannon is a senior at Community, and this is her first year on staff. She loves writing and learning new things about people and places. When she's not doing school related activities, you can find her playing with her dog in the backyard, sitting at her desk watching Netflix, or working at Washtenaw Dairy. She's very excited to finally start journalism this year.