Staying healthy: Mia Monk
At the beginning of quarantine, CHS senior Mia Monk noticed that her mental health was declining. She would go to bed only to realize that the only thing she had accomplished that day was finishing yet another season of her favorite TV show, Parks and Rec.
"I felt awful, physically too, but I just didn't care enough to break my habits," Monk said.
Once school started, she started to realize that unless she started to do something, she would be throwing away the grades she had worked so hard for. 
In the beginning, she started small: when she wanted to watch something, she would go on a twenty-minute walk outside. She also started meditating for five minutes each night.
"I slowly tried to get back to the routine that I'd had before [Coronavirus] turned our world inside out," Monk said.
She has kept up this routine and has found herself enjoying meditation. Monk is taking a mindfulness Community Resource class to get a break from the screens and she tries to limit her social media and Netflix time to certain periods of the day. Doing this has fundamentally helped her mental health.
"I definitely feel as if my mental health has improved thanks to this and I think that even if school started and I lost my routine, I wouldn't end up in the same place I was before," Monk said.
Leave a Comment
About the Contributors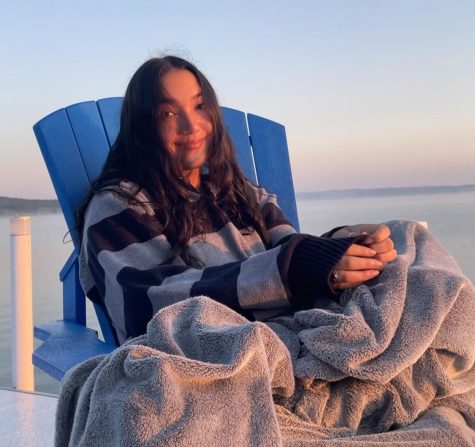 Arista Luong, Social Media Editor-in-Chief
Arista is a junior and this is her fourth semester on staff. When she isn't doing school work, you can find her online shopping for things she doesn't need, taking her dog for a walk, making late-night bubble tea runs or spending time with her friends. One of her favorite parts of journalism is connecting with people in her community. She is excited to be a part of this years Social Media team!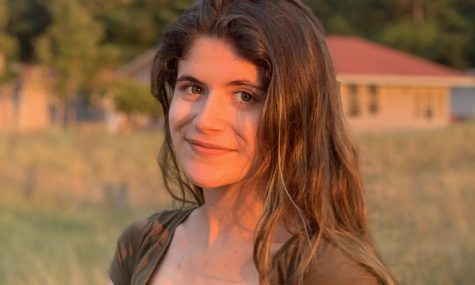 Eleanor Niman, Journalist
Eleanor Niman is a senior at Community, and this is her second year on The Communicator staff. In her free time, Eleanor enjoys writing, painting, listening to sad music, and spending time outside. She also loves going on walks with her new puppy.