Leaving one love for another
On June 8, 2020, Anna McEwen filed for retirement. It was her birthday. She had been teaching for 36 years and felt like she was ready to go: she was tired of the administration; she was tired of the paperwork for her caseload; she was tired of that 6 a.m. drive through the snow in the winter. 
The COVID-19 pandemic had given her a glimpse of what retirement may be like; the idea of being home with the kids, watching movies with them and working on art projects had become increasingly appealing. 
"I've never really been a home parent," she said. "I want to clean my house, I want to wake up whenever I want, I want to text the group chat at 2:30 a.m.."
But the next day, June 9, 2020, she had to rush her boyfriend to the hospital because he could not breathe. Later that same day, she rescinded her retirement. 
McEwen's boyfriend, Antoine, was diagnosed with stage four breast cancer. McEwen withdrew her retirement because Antoine would have to stop working, and someone would have to pay the bills.  
McEwen planned to continue virtual teaching for at least another year; because of her boyfriend's compromised immune system, virtual teaching was a way to maintain an income without either of them being exposed to students or coworkers. 
"Now I'm just going through the motions to get a paycheck, which I promised myself I wasn't going to do," McEwen said.
But when she found out that the Livonia School Board was voting to go in-person by October, she knew she would have to find a way out, once again. She decided that the most fiscally responsible thing to do would be to take advantage of the Family and Medical Leave Act, run out all her paid sick days, then retire. 
"I am not somebody who jumps ship and walks away when things get tough," McEwen said. "I am always willing to stick it out, but this is not my decision. If I came home and got somebody sick I could not live with myself."
Before leaving, McEwen got a glimpse of what in-person school will look like this year for Stevenson High School students: all the hallways would be one-way; the desks would be six feet apart; the students would have to ask for permission to get up from their desks and most importantly, the plexiglass. 
"I have a big plexiglass shield in front; I have a plexiglass shield around my podium, and then I have a plexiglass face shield," she said. "Just bury me in f******* plexiglass."
Although she does not envy the teachers going back to school, she does feel a sense of loss leaving her students. She found comfort in being a mentor for students struggling in and out of school. 
"I always wanted that in my life, I wanted somebody to say to me that I am an important person," McEwen said. "I was drawn to people who could validate my existence, and I want to do that for others." 
McEwen believes that this idea of teachers being mentors for their students is becoming lost. Teachers who are driven by their passion for educating kids are drowning in bureaucracy.
"I think this is a call to action," McEwen said. "We have this school system that has been broken for a long time and we've always just patched it. And it's imploding because it can't sustain us the way it is now."
View Comments (2)
About the Writer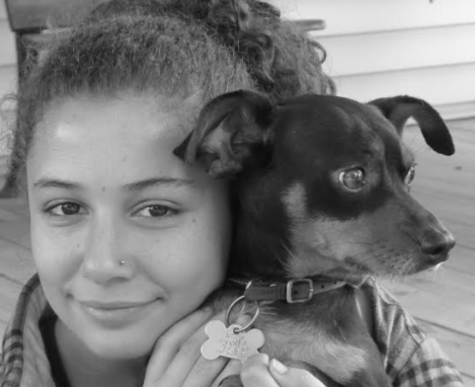 Leah Dewey, Journalist
Leah is a junior at Community and this is her first year on staff. Outside of school, she does theater at Pioneer and interns as a wildlife rehabilitator at Howell Nature Center. All of Leah's writing is done alongside her trusty canine sidekick, Chase. Leah also loves random science facts, so if you know any, please go and tell her!