Community Minecraft Server Facilitates Interaction
The COVID-19 pandemic led to creative social interactions between friends. The Courtney Kiley forum has found a solution other than the popular platforms Zoom or Facetime. Aaron Andrews, a Kiley forum senior, started a Community High School Minecraft server and has been maintaining it since the second week of school. The server will soon be open for all CHS students to enjoy. 
The server is a survival server and people will build their own homes or villages and come together. The server also has a discord server linked to it and has 60 members. Everyone can play at their own pace and play the game together or on their own.
Sage Iwashyna, a CHS senior, played on the server in its early days.
"Objectively, it was really like any other Minecraft server," Iwashyna said. "But it felt different. I barely built anything, but it was nice to feel like we were all together, even though it was digital and pixelated to the extreme. It's hard to exist in the same space as other students right now, but I think that this is super helpful for doing that." 
About the Contributor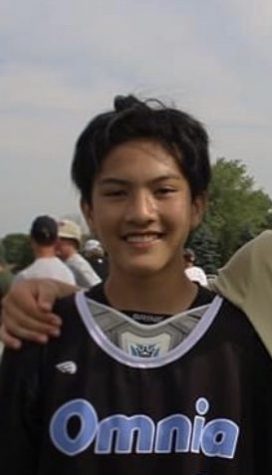 Sam Cao, Journalist
Sam is a sophomore starting journalism for his first time. He loves to listen to music and enjoys eating a good slice of pizza. When he's not at school you can probably find him at the lacrosse field, at his job at Dibella's Old Fashioned Subs, or reading in his backyard surrounded by his four dogs.