Deeper Than Privilege
"This is not America." "I am shocked to see this." "Why is this happening?" Words of surprise covered my feed yesterday afternoon. 
Those words confused me. 
Have you not been listening? Have you not been watching? Have you not been caring?
I was not surprised by the clear image of America shown yesterday. 
Jan. 6, 2021, was the most white, American day I have been alive to see. White people — as they do every day — tested the limits of their privilege. Armed, they walked to the Capitol building. Armed, they pushed past police. Armed, they climbed walls, broke windows and stole government property.  Officers held their hands, picked them up and let them in. This scene was equally unsurprising. In 2016, 84% of police officers voted for Trump, according to Police Mag. 
The attack is deeper than white privilege: it is an act of white supremacy. The culmination of four years stoking the coals. The roots of the American Dream, where the white man can do anything. Yesterday, I watched the police protect this dream. 
We spent $740 billion on national security last year. 
$740 billion, and people walked into our Capitol building. Let that sink in. (In comparison, we spent $64 billion on education.)
The group that attacked the Capitol has been called a lot of things: protestors, rioters, Trump-backers, a mob. 
Let's call them what they are: domestic terrorists. Most of them left the grounds of the Capital unscathed, with souvenirs, in triumph. 
Jan. 6 was America.
View Comments(1)
About the Writer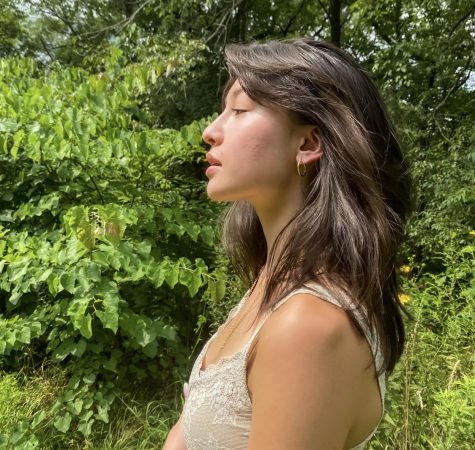 Grace Wang, Print Editor-in-Chief
Grace is in her senior year at Community High School, and this is her third semester on staff. She is starting her first semester as a Print Editor-in-Chief and is more than excited to take on whatever comes her way. When she's not planning her next outfit, you can find her buying yerba mates, working, hiking, or scrolling endlessly on pinterest.