Takeaways From JJ Watt's Free Agency Signing
On March 1, J.J. Watt announced through an Instagram post that he had signed with the Arizona Cardinals football team. He is now on a two-year, $31 million contract.
In the weeks prior to his signing, the three main teams that were looking to make a push to sign Watt were the Cleveland Browns, the Green Bay Packers, and the Buffalo Bills. It is tough to say the Cardinals were out of the picture, however, they were not one of the frontrunners to sign him, according to ESPN.
"I think  [Watt] should have gone to the Browns, honestly," said Pedro Salazar, CHS sophomore. "With Olivier Vernon most likely leaving, he could fill that spot at left end nicely and pair up with Myles Garrett."
On Feb. 16, former teammate Deandre Hopkins posted on Instagram with a picture of him and Watt, presumably trying to convince him to sign with the Cardinals. The caption said, "Let's finish what we started.". Watt made his intentions clear that he was looking to depart with the Houston Texans after this season. 
"I don't think it's any secret that I don't have 10 years left in this league," Watt said in an interview on Nov. 4, 2020. "I personally believe that I do have a few more great ones left in me, but I'm not looking to rebuild. I'm looking to go after a championship, and that's what I want to do."
In Watt's 2020-2021 season, he recorded five sacks in 16 games. He has played a vital role in the Texans team since he was drafted in 2011. With a frustrated Deshaun Watson seeking a trade out of Houston, the future is not looking bright for the Texans. Their organization has shown no interest in resigning their top wide receiver, Will Fuller V, in free agency. There has been frustration throughout the media recently targeting members of the Texans' front office, in specific, Vice President Jack Easterby. Going into next season, the Texans could be looking at problems across their entire lineup, from the quarterback to almost everywhere on the defense. The only realistic solution seems to be a complete rebuild, which has now been in the works for at least a year.
On the other hand, the Cardinals could become a playoff threat in this upcoming season. Stars on the defense include Patrick Peterson, Budda Baker, Chandler Jones, and now Watt. 
"Their defense seems very well put together," said Sam Levin, CHS sophomore. "Watt is a leader. He's one of the toughest players I've ever seen. I think he's really going to boost their morale."
Last season, the Cardinals were known for their electric offense with star quarterback and wide receiver duo Kyler Murray and Deandre Hopkins, but their defense had some holes in the front seven. Jones, the defensive end who led the league in sacks in the 2017 season, was injured for all of last year, limiting the Cardinals' defensive power. The Cardinals' addition of Watt adds to Arizona's pass rush, which looks pretty promising. With all these pieces coming together, it is looking like they could make a deep run in this upcoming postseason.
Leave a Comment
About the Writers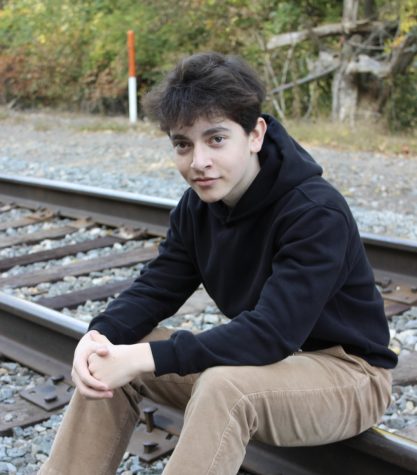 Lewis Perry, Feature Editor
Lewis Perry is a senior at Community High School in his fifth semester on staff. He is starting his first year on leadership as he takes on the role of Feature Editor for Web. When he's not listening to music, you can find him raving over new sports headlines, working out or claiming he has more time until he needs to start his homework.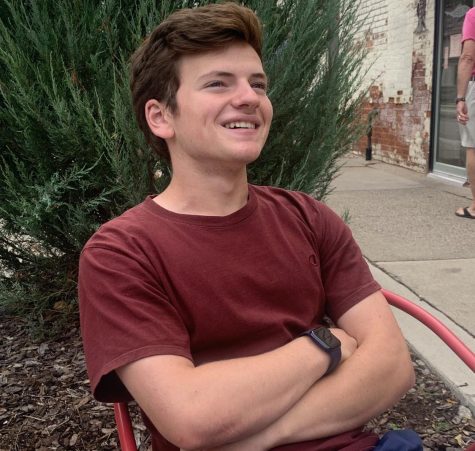 Kevin Dutton, Journalist
Kevin Dutton is a junior at Community and will be starting his third semester on staff. Kevin can be found walking his dog with his Airpods in, running at the YMCA,  or winning a game of MarioKart. Kevin is excited to be in-person for journalism this year!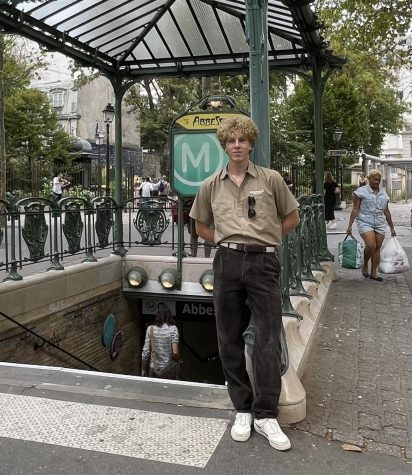 Elliot Bramson, Print Editor-in-Chief
Elliot Bramson is a senior at Community High School. This is his 3rd year on Communicator staff and first as a Print Editor-in-Chief. When he's not at school or doing homework, he enjoys watching and talking about movies, rowing, and listening to music. He spends his summers as a counselor at an overnight camp. He is excited for the year ahead!