Dancing Through The Pandemic
Alex Ellender has been dancing ever since she was three years old, but dancing in a global pandemic is a challenge she has yet to face. At the beginning of the pandemic, Ellender was excited to have a short break from the hectic dance schedule she had to balance every week. 
"I was kind of relieved that we wouldn't have classes and that we'd get a little bit of a break, then we'd go back to dance," Ellender said, "Obviously, that didn't happen."
Due to the COVID-19 safety regulations, Ellender's dance studio, Ballet Chelsea, began online zoom classes. When these classes were first introduced, Ellender was excited to have a live teacher and see others dancing. She found that having a live class was more motivating than a video online. 
"It's crazy to think that I didn't really know how zoom worked back then," Ellender said.
As Ellender continued her online classes she began to lose motivation. She noticed that she didn't put in her maximum effort and found that the teacher couldn't see everything she was doing.
"When you're in the studio you're held accountable to do your best, but when you're by yourself on zoom it's hard to find motivation," Ellender said, "Not being able to see my friends and use up space the way I can in the studio was hard for me."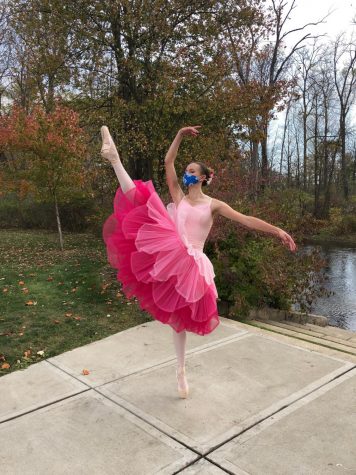 Even though Ellender found dancing in the midst of a pandemic challenging, there were positive outcomes as well. She has noticed how many dancers quit, which made her realize how much she loves dancing if she's sticking with it during COVID-19.
"I've learned that I am strong mentally though," Ellender said, "Sticking with dance in a global pandemic is really hard." 
"I sometimes feel like I don't have a voice. I find it really hard to speak out about things and express myself, so dancing was a way that I could do that," Ellender said, "When I step on the stage, I feel like I can move someone by my performance and that makes me feel good. I have learned from this pandemic that I want to have dance in my life no matter what."
Leave a Comment
About the Writers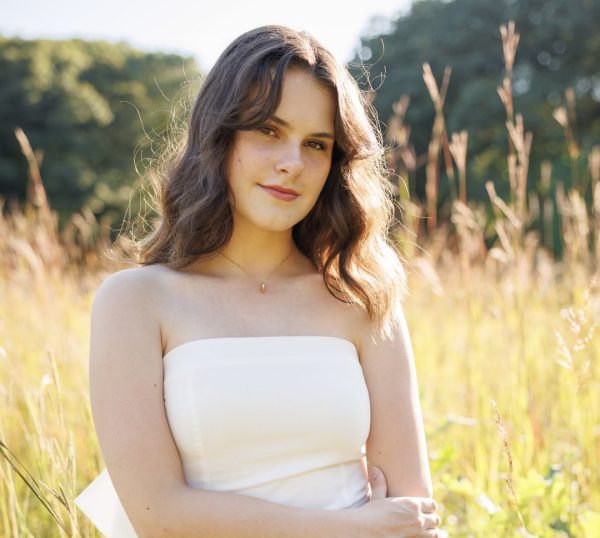 Addi Hinesman, Web Editor-in-Chief
Addi is in her senior year at Community High School, and this is her fourth year on staff. She is starting her second year as a Web Editor-in-Chief and is more than excited to take on whatever comes her way. Addi loves orange cars, drinking boba tea, getting food with friends and farmers market flowers. When she isn't busy doing homework, she is occupied with her even busier dance schedule. Going into her final year at Community High School, Addi is hoping to make the most of it!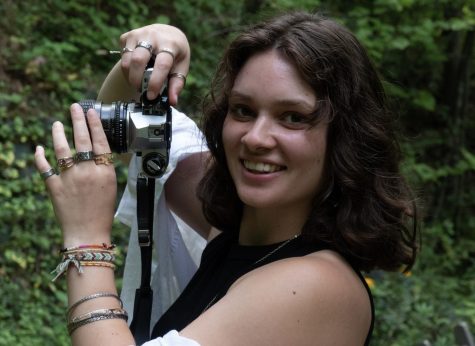 Ryan Thomas-Palmer, Art Director
Ryan is a 12th grader and this is Ryan's first year as an Art Director for the Communicator. In her 10th grade year she did one semester of Journalism. Her favorite things to do are hang out with friends, play guitar, kickbox and draw. She does mostly realism drawing, and is excited to work on the art portion for the Communicator with the other artists.