Kickboxing Coach Adapts to Teaching During COVID-19
Hannah Schmidt has been training the Thomas-Palmer family every Sunday over-zoom since the pandemic started. Each session, Schmidt yells out kickboxing combos for the family to throw, hitting mitts and the heavy bag. 
Schmidt is a kickboxing and boxing coach at Title, and hopes to become a professional fighter in jiu jitsu and mixed martial arts (MMA). 
Schmidt has faced countless challenges as a fitness coach during this pandemic. One of which is teaching over-zoom. Without the same equipment as a gym, she had to change her lesson plans to work with what her client has at home; instead of everyone hitting a bag, people rotate from sharing a bag and hitting mitts, and instead of increasing the time of each round, the time stayed constant. Without being there with the client, her teaching has become more vocal.
"I can't physically be there, grab your arm and tell you to throw straight," Schmidt said.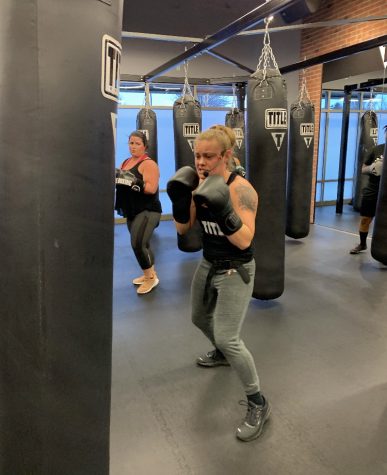 One of Schmidt's bigger struggles during the pandemic was being out of a job for six months. With her gym being closed, she got bored; she wanted to teach again but didn't know when or how that would happen.
"The unknown was a major cloud in my head," Schmidt said. 
This unknown made her more motivated to get back to work, and practice her skills in MMA from home. She wanted to help get people back in shape, regain the skills they've lost, and help show them how fitness can make you happier. One way she knew she could help, was to train her clients in any way she could.
This pandemic has taken a toll on many lives, but Schmidt decided to look at this challenge positively. 
"It's fun—it's a challenge," Schmidt said, "I like the challenge, there are things I miss pre-pandemic but you have to live with it, life goes on every single day. You just have to make the best of it."
Leave a Comment
About the Writers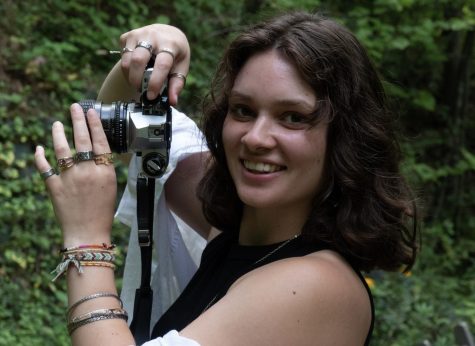 Ryan Thomas-Palmer, Art Director
Ryan is a 12th grader and this is Ryan's first year as an Art Director for the Communicator. In her 10th grade year she did one semester of Journalism. Her favorite things to do are hang out with friends, play guitar, kickbox and draw. She does mostly realism drawing, and is excited to work on the art portion for the Communicator with the other artists.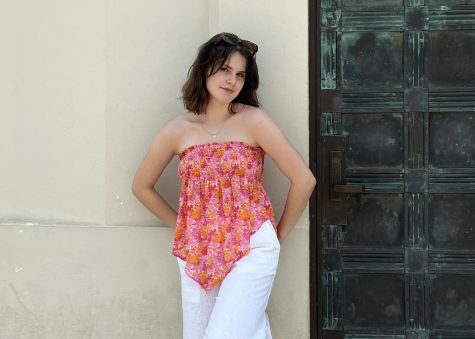 Addi Hinesman, Web Editor-in-Chief
Addi is in her junior year at Community High School, and this is her third year on staff. She is starting her first semester as a Web Editor-in-Chief and is more than excited to take on whatever comes her way. Addi loves orange cars, cuddling with her dog, drinking boba tea, driving with friends and farmers market flowers. When she isn't busy doing homework, she is occupied with her even busier dance schedule.