Facing New Challenges
Ryan Silvester, an English teacher at Community High, has felt a sense of relief switching to hybrid learning. 
Teaching in the new format has been a challenge for Silvester.
"The divided attention is something that a lot of teachers are still working on," Silvester said. "Trying to figure out how to make sure we're addressing both the people in the room and people on Zoom."
Silvester thinks that teaching over Zoom and students in class is going to take some time to figure out. When everyone was in the classroom together, Silvester's attention was on his slides and his students in front of him. When everyone was learning virtually, all his work was on his computer. 
Silvester can feel himself slipping in some of the management areas. Making sure that students aren't on their phones along with them having a laptop out makes it difficult for Silvester to see everything that is going on. 
In addition to those challenges, maintaining social distance is another teaching obstacle. 
Silvester has been continuously trying to get his students to use the participant's tab on Zoom to pop up and catch his attention. 
Silvester believes that teaching in a  hybrid format puts a lot of trust in students. "There's trust in the students in the room," Silvester said. "To be present, to be with us and to be focusing here. To not be on phones and to not be scrolling the internet and doing other things while we're all here to learn."
Silvester loves being back in the building with his students. He is glad to be able to see everyone and make connections with people, even though it's only for a short time. He was devastated when everything shut down in March 2020. He is glad to have this year as a "practice run" for the upcoming school year. 
On the first Tuesday of hybrid learning, Silvester made a joke and nobody in the room laughed. Silvester said to his students, "At least over Zoom I can pretend that you're all laughing behind your screens, but now I know my jokes just aren't funny."
That same day, he had his students work in groups for a class assignment and the room was almost silent. "Even though I split them into a couple of groups, we're all going to need to relearn how to interact with each other," Silvester said. 
Leave a Comment
About the Writer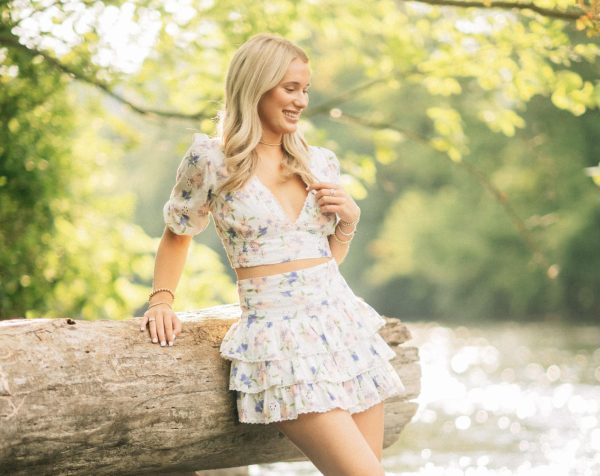 Reagan Masek, Midnight Sun Editor-in-Chief
Reagan Masek is a senior entering her fourth year on The Communicator staff and her third year as an EIC of the Midnight Sun. Outside the walls of Community High, you can find her out with her camera or playing lacrosse. She loves to go on drives and walks and you can always find her listening to music. She loves writing, photography and In-Design. She is super excited for another semester on staff and can't wait to see what her final year at Community High holds!