A Return to School Brings New Approaches to Learning
"Construction, first of all, has taken over our lives," said Maneesha Mankad, CHS math teacher and forum leader.
After 16 months empty, AAPS buildings are again filled with students and staff beginning a not-yet normal school year. Two weeks before the first day of school on Aug 30, Mankad and her colleagues at CHS were hard at work preparing and acclimating to many changes: ordinary ones, like new staff members and room changes, and foreign ones, like mandated mask-wearing and construction right outside the window. 
"People have been working around the clock," Mankad said. "People have been cleaning the building the whole time. Generally, we'll have our room up and ready. We'll have posters on the wall, we will have welcome signs for our students. I don't even have pencils in my classroom because that box got left at home because I couldn't bring everything in. It's just been kind of crazy."
Mankad is also developing and implementing an all-new math curriculum — for the second year in a row. Between lessons from both the pandemic and social justice trainings, there are many areas for growth.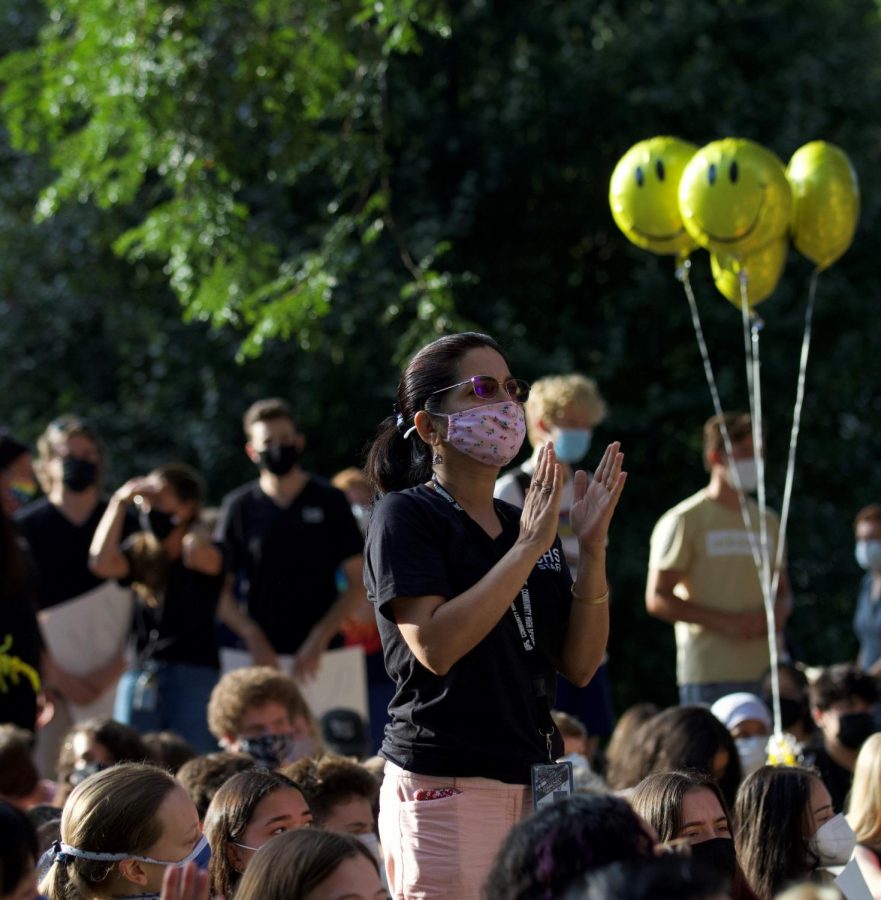 "We wanted to move forward, having learned what we had learned in the pandemic," Mankad said. "Our whole idea was, what can we take that was really good and awesome and add to that and move on, and not do the same stuff as before, because, I think we should all be constantly changing and evolving, learning, growing, just like the students, the same thing applies to teachers."
Mankad is focused on reforming how she evaluates and grades students. In the past, she worried about students who were not able to advocate for an extension or ask for help. After two personal development training sessions, she's hoping to better support those students. 
"When you're learning, should that really count towards your grade?" Mankad said. "Because what are we grading for, grading for what you learn, and how much you learn. When you are learning, the mistakes you made shouldn't be something you get dinged for."
Mankad is happy to see students in the building again. She says learning together in real-time is why she got into teaching. She's excited, although a little nervous, about all the changes that will come with this year. 
"I just want to say take a deep breath," Mankad said. "It's gonna be awesome. We're gonna figure this out together."
Leave a Comment
About the Writers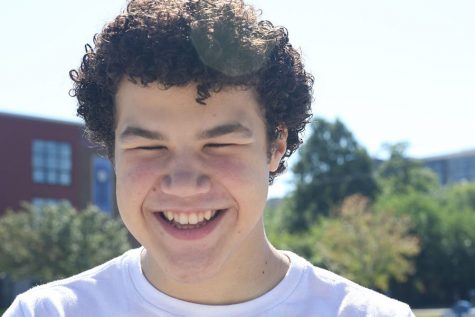 Eliot Klus, Feature Editor
Eliot Klus is a junior who splits his time between Community and Pioneer and is in his third semester on staff for The Communicator, his second in leadership. When not stressing over deadlines or conducting Zoom interviews, Eliot is most likely trying to catch up on emails and sleep. Both have so far proven fruitless. Eliot is still drinking water, just maybe not in as ludicrous amounts as before.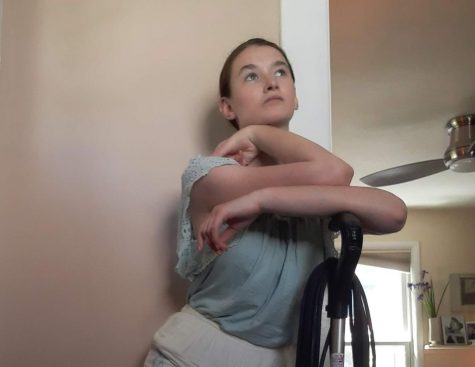 Lucy Tobier, Web Editor-in-Chief
Lucy Tobier is a senior at Community High School and a Web Editor-in-Chief for The Communicator. This is her third year on staff. When she's not transcribing interviews or messing around with website layouts, you can find her walking through the woods and browsing the stacks at the public library. She loves to bake cookies for her friends, rewatch Gilmore Girls and cut apart seed catalogs.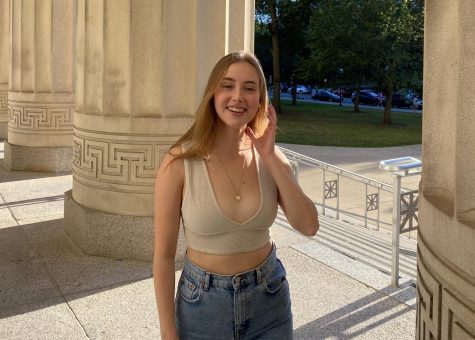 Cate Weiser, Social Media Editor-in-Chief
After four semesters on staff, two in-person and two virtual, senior Cate Weiser is ecstatic to return to room 300. This is her second year on the Social Media Editor-in-Chief team. When she isn't battling with The Communicator Instagram's scheduling platform, she is obsessing over her two dogs, playing tennis, or photographing everything around her. She uses a Canon EOS 7D Mark II, and a Pentax K1000 with 400-grain Kodak film. Cate loves watching red carpets, listening to Minecraft music, and making lists of threes.