Zion McLilley
"[Coming to school for the first time as a sophomore], I was very nervous. I felt like I wasn't going to know anybody. I felt like [CHS] wasn't going to be very welcoming [or] diverse. But I was proven wrong. I became really comfortable. I feel like I can be myself. To an extent [it feels harder to make friends]. Everybody already had their little friend groups. I feel like some people had more people to come with them [from middle school] than others. So that's going to be more challenging, but I'm optimistic that I'll find friends. Sometimes, [when I] see a crowd of people I just walk up to them, and I join the conversation. If they vibe with it, they vibe with it. If they don't, peace from the Middle East. I just walk away, you know. That's my process. And I hand them my phone if we clicked and had a real connection, and they put their number in, and that's it."
Leave a Comment
About the Contributors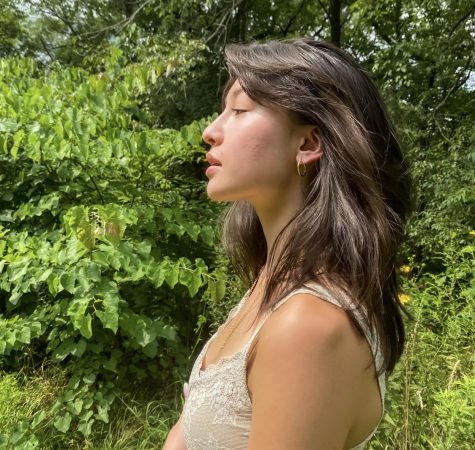 Grace Wang, Print Editor-in-Chief
Grace is in her senior year at Community High School, and this is her third semester on staff. She is starting her first semester as a Print Editor-in-Chief and is more than excited to take on whatever comes her way. When she's not planning her next outfit, you can find her buying yerba mates, working, hiking, or scrolling endlessly on pinterest.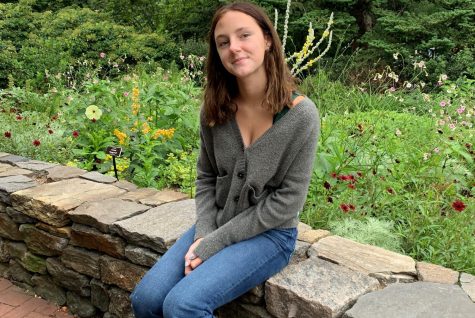 Ella Rosewarne, Print Editor-in-Chief
Ella Rosewarne is starting her fifth semester on staff and first as a Print EIC. She is excited to be in school and for fall weather. She loves her dying plants, greenhouses, gardens, leaves and donuts. Her favorite parts of journalism are design and photography. She has three dogs and wants a cat.