Joslyn's New Diversity, Equity, & Inclusion Newsletter
Wherever she ends up, Joslyn Hunscher-Young, CHS teacher and forum leader, wants to lift up the voices of all different groups of people.
"At my previous school I taught one fewer class than the rest of the teachers," Hunscher-Young said. "so I had more time to help the school think about how to incorporate and do more to take actionable steps towards more inclusive, equitable education."
Diversity and inclusion have always been a big part of Hunscher-Young's life. At a young age she recognized that her Chinese-American background made her different from her classmates. She then realized she wanted to understand other cultures and help others do so as well.
"I think lots of people are aware of diversity and its significance in today's world but a lot of people don't always know the next step or how to learn about it," Hunscher-Young said.
The newsletter includes information about different groups that either have a heritage month or are being celebrated in our community in some manner. It also discusses current events in our community and proposes discussion prompts that spark engaging conversations.
With this newsletter, Hunscher-Young hopes to give people somewhere to look to find reliable information that will create new thoughts and conversations that may be hard to start otherwise. The newsletter includes a variety of reliable sources and information that everyone has easy access to.
"If there're some student clubs that I know are connected to the topics that we're talking about, then I also reach out to the staff member who I know is in charge or connected with those student clubs to help get student input through them," Hunscher-Young said.
Student involvement is important to Hunscher-Young and she is open to having more people get involved. As of now, she doesn't have too many set-plans for the future of the newsletter, except to get something that uses some more student voice and has more ways for people to engage with the material as well.
"My ultimate goal is for people to facilitate, and make it easier, for people to engage with diverse ideas and diverse groups of people"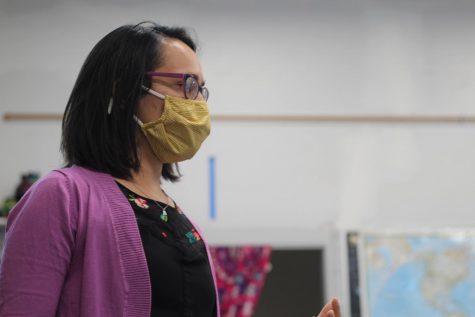 Hunscher-Young hopes the newsletter installments will be just one step in peoples' process of educating themselves in topics of diversity, equity and inclusion.
Making sure everyone has access to this information is crucial to Hunscher-Young. People can find the Diversity, Equity and Inclusion Newsletter on the bulletin board outside the main office or on the second floor of CHS where there are paper copies updated monthly. It will also be available by a link in the Forum Bulletin.
For those looking to get involved with the newsletter, the process is simple. You can find Hunscher-Young around CHS and talk to her one on one, or email her at hunscheryoungj@aaps.k12.mi.us and together you can figure out a plan that works best.
"I hope that this year and the coming years there's going to be a lot of opportunities for people to get involved in different ways," Hunscher-Young said. "Based on what they're interested in and all that kind of stuff."
Leave a Comment
About the Writer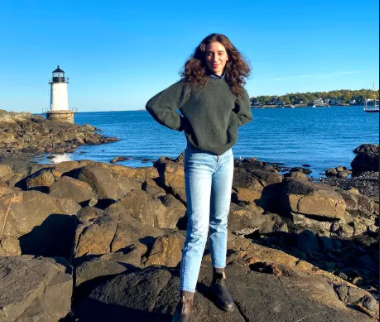 Ivy Prochaska, Journalist
Ivy Prochaska is a junior at Community High School, and this is her first semester on staff as a journalist. When she's not in school Ivy loves to get food with friends, experiment with art and discover new music. She enjoys being outdoors and exploring Ann Arbor and is looking forward to trying journalism for the first time.