Meat to Mushrooms – A New Burger
When compared to other plant-based burgers, the Cruz Burger stands alone. It does not taste like fake meat, but instead something totally unique.
Dominique Da'Cruz (35), a regular Kerrytown vendor, has found a passion for family dining through healthy eating. In an effort to share this with his community, he started Cruz Burgers using his family's secret mushroom-based recipe.
"My family and I were transitioning to a more plant-based diet," Da'Cruz said. "[The burger] was actually a family recipe. We didn't really think we were going to start a business, but the burger is good so we decided to start a business."
Since his first time at the Ann Arbor Farmers' Market in May of 2021, Da'Cruz has loved being able to meet new people during the market days. He has found enjoyment in connecting with other vendors through exchanging creative ideas and building relationships with the people around him.
"Having [this] experience to exchange my creativity, and hear feedback is a really fun thing," Da'Cruz said. "The worst part is waking up early."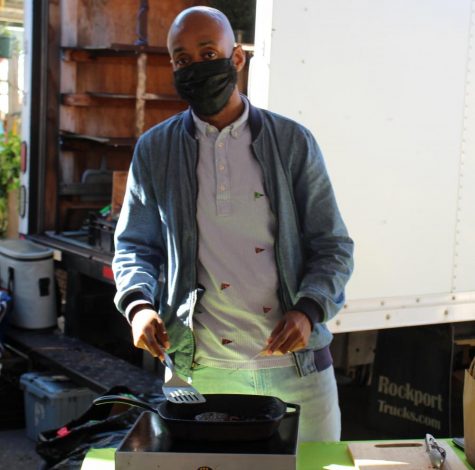 Da'Cruz has found a deep rooted family connection through eating healthy. He grew up eating in a family style setting and now enjoys practicing the same traditions with his own family.
"[I] have a passion for eating healthy, a passion for family dining and eating together. It's kind of something that I grew up doing. It's the way we always stayed close, so that in combination with eating healthy just kind of led to the burger."
Da'Cruz enjoys seeing familiar smiles from the Ann Arbor community and seeing new ones while extending his family cooking from home to downtown Ann Arbor. He can be found at the Ann Arbor Farmers' Market every Wednesday and Saturday.
Follow his business and farmer's market journey at https://cruzburgers.com/ and @eatcruzburgers on Instagram.
Leave a Comment
About the Contributor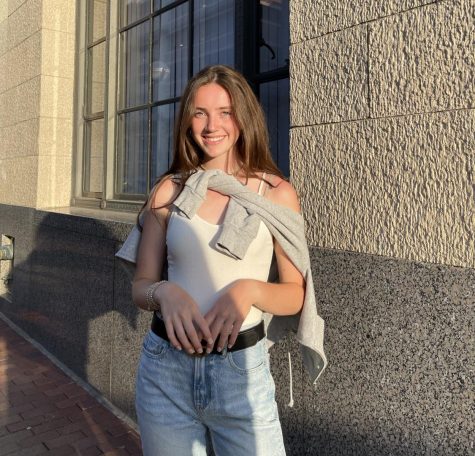 Ailish Kilbride, Content Editor
Ailish is a sophomore at Community and this is her third semester on staff and first semester in leadership. She is excited and optimistic about this year and can't wait to spend another year diving into subjects that interest her and use her voice to stand up for what she believes in. When not taking notes, writing or doing homework, you can find her taking long runs by the huron river, playing field hockey for Pinnacle and Skyline High School, or enjoying a great book cuddled up with her dog, Lulu.