Kids With Covid
Out of abundance of caution, John Smith* took an at-home Covid test before visiting their grandparents.
"After two or three minutes, I saw the little pink line show up on the test," Smith said. "[I thought] I just killed all my friends."
Although their world seemed to stop when they got Covid, school did not. They missed all their in-person classes and were only able to attempt the homework. They could only use the resources given to them in Schoology.
Even though Smith was given schoolwork online, some classes were purely in-class experiences. They were forced to miss their English class, which is mostly in-class discussions.
Besides being extremely exhausted, Smith did not have many harsh symptoms. Nonetheless the isolation would often still get to them – hence the feeling of loneliness often occurring throughout their quarantine. Not only did they have to stay away from their family during their quarantine, they also had to stay away from their friends. Their compassionate friends brought them care packages and stood over six feet apart with masks on to have conversation.
---
Another CHS student, Morgan Mclease, can personally relate to this feeling of isolation.
On Oct. 5, McClease took a rapid test thinking her allergies were acting up. "That's when I saw that big, bright, pink line," McClease said.
Testing positive led to an immediate spike of anxiety and nervousness."I didn't want to get my mom sick because she's a high-risk person," Mclease said."She has asthma,"
McClease had also recently hung out with her friends from Skyline and did not want to infect them and prevent them from attending their Homecoming, which was happening the following weekend.
Though it would be impossible for McClease to pinpoint where exactly she got the virus, she does have a few suspicions. McClease's forum went to the Hands On Museum for forum day on a Friday, she tested positive on that following Tuesday.
"I think I got it from the Hands on Museum," McClease said. "The little kids aren't vaccinated and none of them were wearing masks."
McClease contracted the virus while being vaccinated, thus her symptoms were not as severe as they could've been. She experienced a stuffy nose, congestion, tiredness, sore throat and a mild fever.
McClease quarantined in her room over the course of two weeks. Her mother would often put food and water outside of her room on a stool so they wouldn't have to come in contact. Over the course of the two weeks, McClease only stepped out of her room 3-4 times.
In order to stay connected, one of McClease's friends would facetime her during lunch or after school and hang out with her friend group on facetime.
"I thought it was nice that people actually cared enough, it made me feel appreciated," Mclease said.
She would also constantly facetime her mom or texting her dad. Later into the quarantine, McClease would go outside with her mom, masked and six feet apart.
On top of trying to keep up with her classes, McClease attended her regular dance classes on Zoom.
"On Zoom it was not as fun, especially tap because it's all delayed and weird," Mclease said. "Tap is like such a difficult thing to do in general with sound and finding the steps."
Though we often talk about the physical symptoms of Covid, we sometimes forget the mental effects it has had on the victims of this pandemic.
For instance, anxiety, has been a recurring experience McClease has felt more intensely since Mar. 2020,
"The feeling starts in my stomach like butterflies and then goes up to my chest," Mclease said. "Sometimes I have to really take breaths and then it goes into my shoulder. It kind of feels like I'm on a roller coaster."
Even though many students at CHS haven't contracted Covid, many can relate to the mental toll the pandemic has taken on all of us.
---
*name changed to protect anonymity
Leave a Comment
About the Writers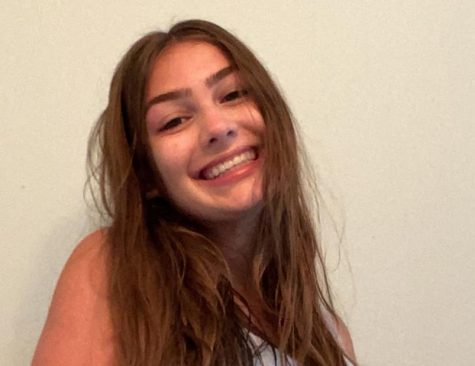 Izzy Stevens, Journalist
Izzy Stevens, a new staff member of the Communicator, is in 10th grade. Outside of school, she likes to dance. In addition, she also likes to lay in bed for extended amounts of time. During this time she will do whatever she is currently obsessed with. It's currently crocheting. While crocheting, she'll watch any show that may give nostalgia. From Scooby-Doo to Big Time Rush. In school, she likes to be active in her community and participate in clubs such as feminist club.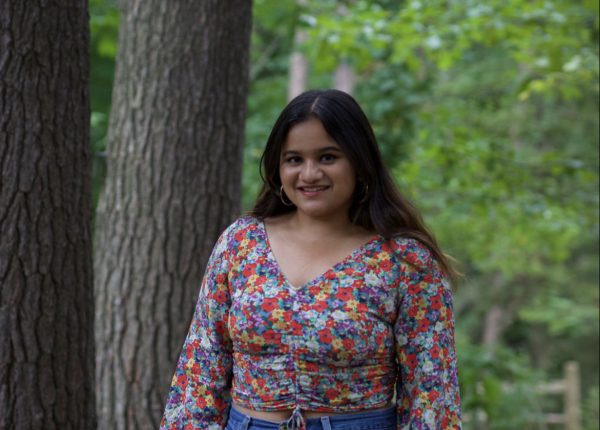 Izzie Jacob, Print Editor-in-Chief
Isabella (or Izzie) is a senior at Community and is thrilled to be continuing her journalism career. When she's not watching Marvel movies or taking 0.5 pictures, she's usually listening to her playlist, which contains music from M.I.A. to Kendrick Lamar. After school, you can find her objecting in mock trial or drinking a surplus of chai. Her favorite part of journalism is talking about issues that don't get enough attention and advocating for the rights of immigrants and women of color.