Where are People Eating Lunch?
At Community High School (CHS), finding a spot to eat lunch has always been a little different from other high schools, but as the weather starts to get colder, the question, "where should we eat lunch?" becomes even harder to answer.
For CHS junior Nadya Matish, where she eats lunch can have a direct impact on her mood. She usually finds herself eating in the room of a club or at the third floor lunch tables. As the weather becomes colder and more people migrate back indoors for lunch, Matish worries about how that might affect her lunch.
"I feel like the third floor hallway is gonna be super crowded," Matish said. "I'm not excited for that."
Matish thinks that in order to prevent overcrowding in the winter and to give students some more space in the building to eat, some lunch tables could potentially be added to the second floor or empty classrooms could be put to use.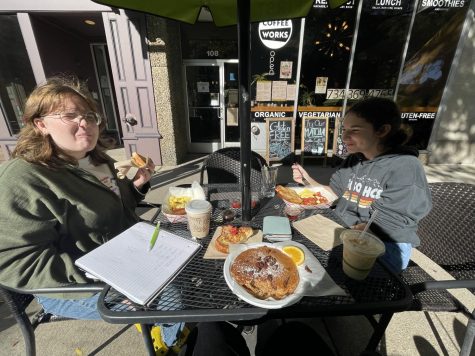 Many students such as Ari Taylor, CHS sophomore, are a part of clubs which meet during lunch, giving students a reliable place to eat for one day out of the week. Taylor can usually be found in a club or forum room or across the street at Sweetwaters.
Due to extreme staff shortages Sweetwaters is now closed on Mondays and Tuesdays. For Taylor this has caused even more stress when it comes to settling down to eat and she has had to work to find alternative lunch spots.
"I like going to Sweetwaters and Kerrytown in general, but in the building I don't really like it that much, but it's inside and it's cold [outside] so you don't really have any choices," Taylor said.
For CHS sophomore, Poppy Magee, when it comes to finding a spot for lunch with her friends, every day is different.
"On days that I have a free block right before lunch, we often eat in the Kerrytown courtyard because we can get a table and have enough time," Magee said. "On days where I don't, sometimes the second or third floor hallways or front lawn if it's nice outside."
Magee personally has no problem bundling up to eat outside, but her friends aren't as enthusiastic. Sweetwaters closing on Mondays and Tuesdays hasn't affected her lunch too drastically, but it has been inconvenient for those slow mornings when she wants to get herself a coffee.
Because of how much she enjoys eating outside, Magee doesn't want to give up that space. But she thinks students and the building will adapt to changes needed and is interested to see where she will be eating lunch in the future.
Leave a Comment
About the Writer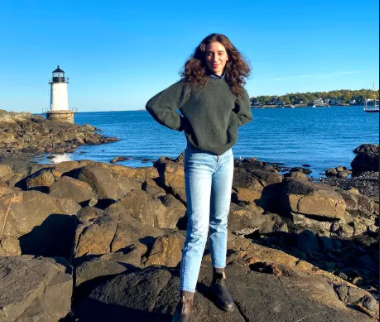 Ivy Prochaska, Journalist
Ivy Prochaska is a junior at Community High School, and this is her first semester on staff as a journalist. When she's not in school Ivy loves to get food with friends, experiment with art and discover new music. She enjoys being outdoors and exploring Ann Arbor and is looking forward to trying journalism for the first time.