Mike Vial: Guitarist at Heart
Walking through the hallways of Community High, the last thing you expect to hear is loud guitar music flowing towards you. Mike Vial, in his first year at CHS as an English teacher, has had to improvise to find time to practice during the day.
"Why you're seeing me in the hallways is because I don't have time to practice," Vial siad, "But I was also just drawing attention to reading books. It's multiple reasons. I like attention."
This isn't just a hobby that Vial picked up to waste time during the pandemic, he actually was a professional musician for six years, having done well over 2000 gigs. Throughout his time in high school, college and even his early days as a teacher, he was a man attached to a guitar. He spent his free time playing and learning and writing.
Despite being a self proclaimed 'terrible singer', Vial was able to find himself a producer–Dan Achen–in Canada that had just done 'City in Colour', a well known Canadian artist. He was just paying this producer with cash from paychecks. The studio wasn't your average studio; it was a church named Catherine North in Hamilton Ontario.
"It was incredible. The sun came in the stained glass, but they got all the recording gear in the middle," Vial said."So it was like one of the top five moments of my life."
While in his 20s, on his first day in the studio, was in the middle of a robbery. A drug addict burst into this studio, in which he had been sleeping, and started stealing anything he could grab.
"My life is a flipping comedy," Vial said.
He called the police and stood in the pouring rain, in a bathrobe, recounting his side of the story to be shared in the following morning's papers.
Unfortunately, within the short time that Vial was working with him, Achen died unexpectedly while playing hockey with his friends. This didn't stop Vial from continuing to pursue his music.
Before having kids, having quit their jobs and freaked out their parents, Vial and his wife started touring. The atmosphere of having a large cup of coffee in Columbus or crossing the Mississippi River to play a nowhere gig in Wyoming or Minnesota was something he just couldn't live without.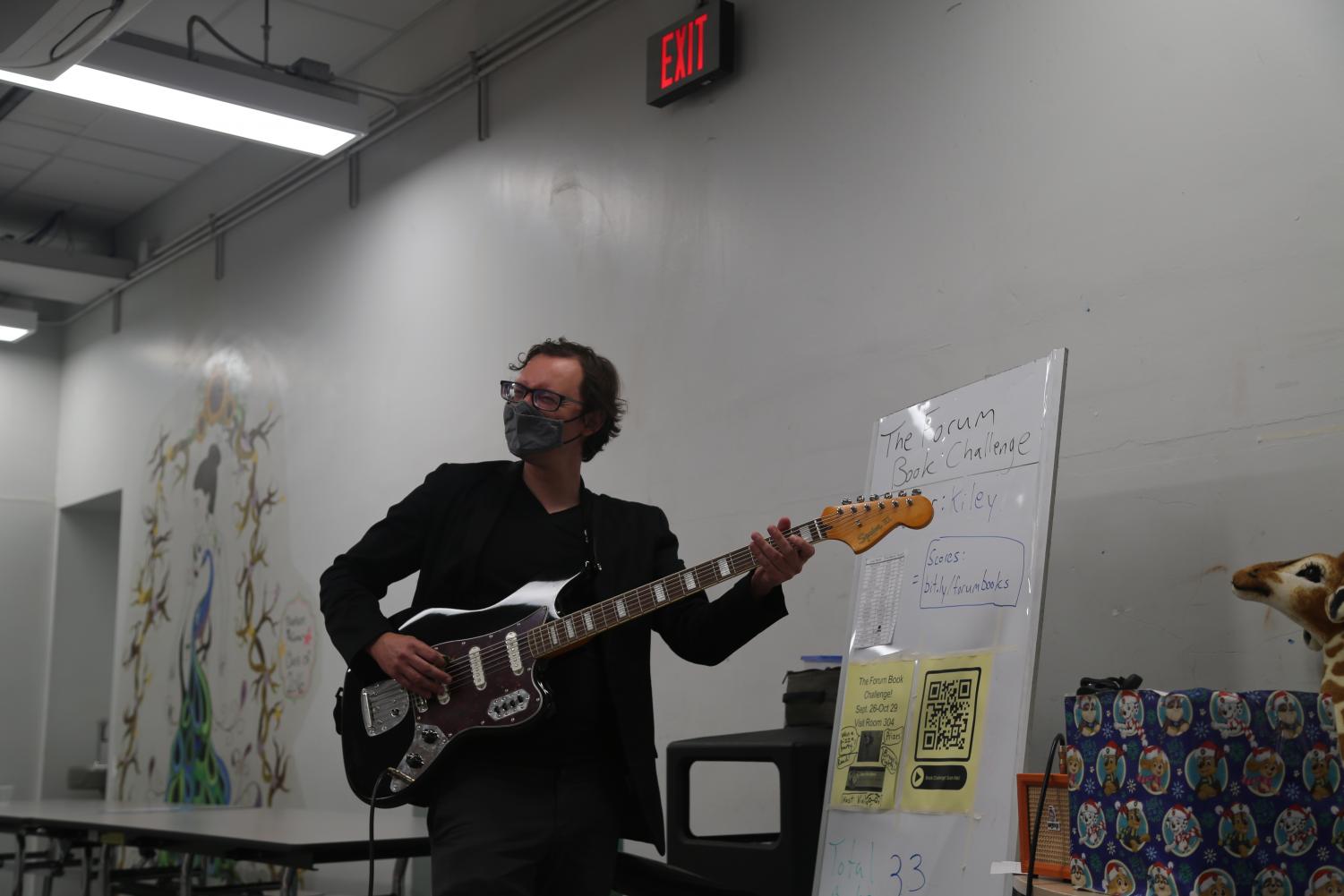 He quit while he was ahead, during the time of CDs, because he wasn't the guy who could be living in his 20s as a 40 year-old. He didn't want to be the guy with a GoFundMe account dedicated to getting his dental work done.
"I was able to survive," Vial said. "But it wasn't gonna be sustainable."
He is still continuing to play even after having kids and teaching again. He counts his time as a success, agentless and booking on his own, he played gigs everywhere. He had a constant gig, at Blue Tractor, to make a steady $150. But that wasn't where his heart was.
"I don't want to be the guy playing the covers in the corner anymore," Vial said.
Playing the Ark, a small theater, or a coffeehouse has his heart. He wants to play his own music and be his own sound.
"I just want to play 50 Arks across the country, all play a gig in every state and maybe like 30 to 50 to 100 people see me," Vial said. "I'd be happy."
Leave a Comment
About the Writer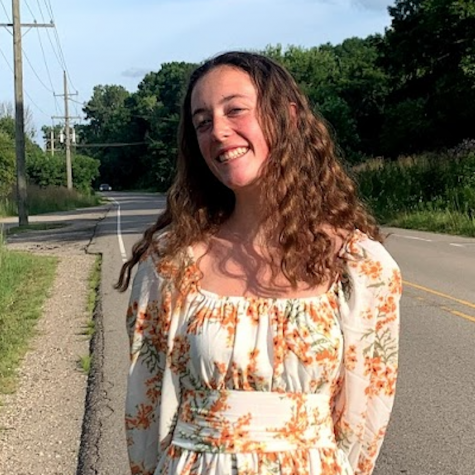 Madison Bell, Journalist
Madison Bell is a Senior at Community who is in her first semester on the Communicator staff. If you look to the skies, you can likely find her learning how to fly. She wants to pursue a career in aviation and has gotten an early start. When she isn't on a plane, she spends most of her time with her nose in a book or spending time with her friends.