Make Women's Soccer a Fall Sport
Currently, Michigan is one of the few states that offers women's high school soccer in the spring. Most states offer a fall season or, in the south, a winter season when high school soccer does not conflict with club season and recruiting showcases. While this may not seem like a big deal to non-athletes, it puts female athletes who dream of playing college soccer in a challenging predicament: choose to play with your friends and compete for a state championship on your high school team or play club soccer preceding your high school career, but maximizing your exposure to colleges and universities.
Many kids grow up dreaming of winning a state championship and playing on the big field in front of their classmates. Memories like these last a lifetime, but sadly too many girls do not get these experiences due to overlapping seasons. Most states recognize this conflict and have adjusted the soccer season. Boys soccer in Michigan plays a fall season. However, despite persistent efforts from high schools and clubs to get the Michigan High School Athletic Association (MHSAA) to change the season, the fall season is still out of reach.
Unfortunately, most of the top players in the state are forced to choose club soccer to maximize exposure and play against top competition nationally. While there are benefits to club soccer, and making some of the teams can be very difficult, High school soccer players in Michigan shouldn't have to choose.
Another reason why the season should be changed is that colleges recruit in the spring. With the college season mainly being played in the fall, they do not have time to recruit. Because colleges aren't recruiting, it would seem logical that high school soccer would be played in the fall and female athletes wouldn't have to choose exposure over playing for their school and with their classmates.
As boys' high school soccer playoffs begin, I am reminded girls do not play the same fall season. Whether the decision is made to enhance recruiting opportunities for more girls soccer players across the state or allow them to choose without conflict and make those life-long memories with their classmates, it is time for the Michigan High School Athletic Association to make the change. Do the right thing, make the logical choice and make women's soccer a fall sport.
Leave a Comment
About the Contributor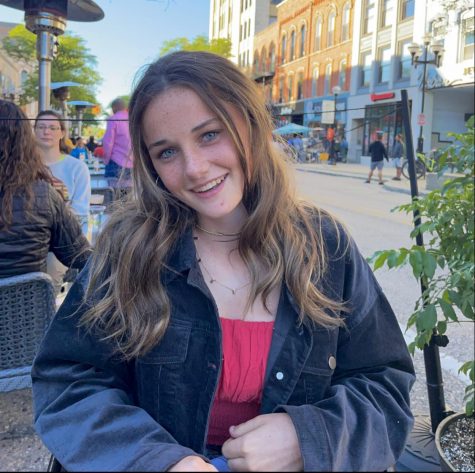 Ellie Fife, Journalist
Ellie Fife is a sophomore at Community High School, and this is her second year on staff. When she is not doing schoolwork, you can find her playing soccer for the Michigan Hawks. When she's not playing soccer, she enjoys listening to music, hanging out with her friends, and traveling around the country. Ellie is thrilled to be a part of The Communicator and loves being on staff.