Transitioning to College Sports
Starting your junior and senior year starts off with many new concepts to the average high schooler. Not only is the prospect of coming of age looming over your head, but the last two years of high school will require you to start thinking about standardized tests, schoolwork and most importantly college. If you're going to college, the choice for your future school can already be of interest, and of course, if you're an athlete, you may want your sport to be a part of that future. For some student athletes, lining up college and athletics can be a breeze, but for most, it can feel daunting at first.
Maggie Wolf, a senior at Community High School, decided during her sophomore year that she wanted to play volleyball in college. Even though she made her decision in 10th grade, she still had to manage other things that she wanted to do in college too.
"When I realized I did want to do sports in college, I started looking for division three programs," Wolf said. "I chose division three because I wanted to have other experiences while I was in college, like studying abroad, joining other clubs and being able to pursue the academic caliber that I wanted – which is certainly something you can do at division one, but you have less freedom."
Deciding what route to choose in sports after high school can be difficult. Many times, if a strong academic college that fits your idea of an ideal school doesn't have a good athletics program and the colleges that have great athletics also don't work in terms of your conceived notions of a best school, students have to make a sacrifice between school and sports. Additionally, students have to ask themselves if they like the coaches, the players on the team and the school itself, which isn't an easy decision by a long shot. This part of the process, which is applicable to many, dictated Wolf's decision as to where she would go.
"I knew I wanted to go to a small liberal arts school, and based on that, I narrowed down my search a lot and started reaching out to schools," Wolf said. "[That's where] athletics started to affect where I went. I mean, you go farther with some coaches than others. The process ends early with some schools and then goes super long with others. So, that dictated what schools I kept talking to."
Reaching out to schools is a whole other affair – knowing how to make connections, talk to coaches, email schools and get your name out there takes some experience. A lot of students are caught off guard, not knowing how to handle athlete-school relationships.
"It was very confusing," Wolf said. "Looking back, I really had no idea what I was doing at the beginning. I sent some emails and I didn't know what to say. I think there's a lot of skills that come with it. I remember my first phone call with the coach was so nerve-racking."
Over time, reaching out gets easier, especially with the help of friends and your own coaches' support. Talking to people, learning to sell yourself, and becoming more comfortable with the system, whether that be taking chances on colleges or getting to know other coaches, players, and leaders in the sport.
In addition to the student-side process, when the intensity a student athlete competes in increases, competition between colleges and athletics programs becomes more and more intense. In volleyball, a rule was formed to block athlete and college communication until June 15 of their sophomore year, to prevent earlier recruiting.
"It got to the point where, especially for volleyball, kids were coming into colleges in like seventh or eighth grade," Wolf said. "It was so competitive because, you know, in most cases you can tell fairly early on with elite athletes if they're going to be of that caliber."
For her division 1 (D1) friends, the rules are even stricter. With the contention between schools at their peak, schools try to get any edge they can against their opposition. Wolf's friends who were choosing to play in D1 had already chosen what college they were going to a year before Wolf.
"It's just a different timeline and my choices would have been more limited," Wolf said. "It would have been much more tricky to find the right fit."
With all the competitiveness of college sports, it's no wonder that making the right choice — even in less competitive divisions — can be stressful for students. For students looking to compete in college, or students still on the edge, Wolf has some advice:
"It helps to ask coaches because they also have an idea of your skill level and they can help you know where to look. Also, know that it's not just about the colleges getting what they're looking for; if you realize you don't love the coach, or you don't love the players, or anything really, It's okay to not continue talking to that place. You need to find what the best fit is for you."
Leave a Comment
About the Contributors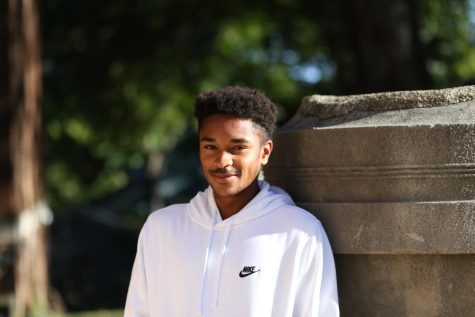 Jadyn Taylor, News Editor
Jadyn is a senior at Community High School and this year will be his second year on the communicator staff. He has been playing tennis at pioneer for 4 years now. When he's not playing tennis he is enjoying working in CAD and relaxing.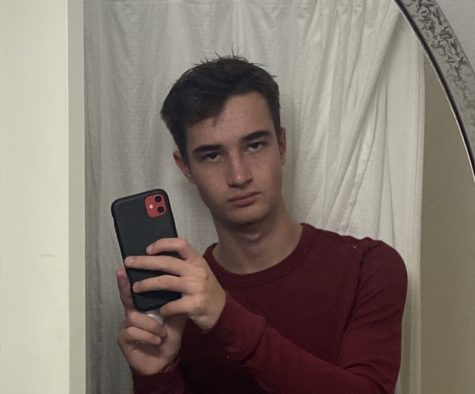 Charlie Beeson, News Editor
Charlie is a senior at Community who has been writing for The Communicator since 2021. He loves cycling, Mock Trial, and the
Lepanto (Key Variation)
followed by the Illyrian Opening (clearly the most effective strategy as Italy). This is his first semester as News Editor for Print (and web in some cases), and he's excited to help new aspiring journalists navigate the sometimes-daunting task of writing for a publication. Outside of duty, Charlie likes to indulge himself in writing the occasional opinion article, typically centered around energy and the environment or human lifestyle.