"Big Mouth" Review
The first season of "Big Mouth" came out on Netflix in September 2018. The animated series follows the lives of teens as they explore their identities, culture and relationships with themselves and others. 
"Big Mouth" encompasses the awkwardness and confusion perfectly in its exaggerated cartoons. During season two, the creators of Big Mouth partnered with Planned Parenthood for an episode on contraceptives and STI education. 
Because most schools across the U.S. lack an all-encompassing sex-ed curriculum, it is even more important for teens to have access to this information. "Big Mouth" has made this education available and appealing to teens because they are motivated to watch it for the humor, storyline and relatability. 
In addition to the teen characters, Kroll uses a variety of cartoon monsters and animals to visually represent the teens' emotions, hormones and mental health. Each teen is assigned a "hormone" monster to guide them through exploring their bodies and their new emotions. As the teens face trials in their relationships with others, we see characters like the "Shame Wizard," "Depression Kitty" and  "Anxiety Mosquito." 
During the newest season (Season 5) of "Big Mouth," the character "Nick Kroll," a short awkward boy voiced by director Nick Kroll, faces rejection when he confesses his love to his best friend "Jessie Glaser." His disappointment quickly becomes anger and hatred as the "Hate Worm" enters his life. After the "Hate Worm" begins to control his emotions and causes him to lose friendships, Nick pays a visit to his personalized "Human Resources," a visual representation of the teen brain. In this final episode, Nick learns that his emotions are really controlled by him, not by the "Hate worm" or any other cartoon monster. These exaggerated visual representations of emotions are one of the most prevalent ways "Big Mouth" can capture teens' attention and help them process difficult situations and feelings. 
Although "Big Mouth" has done a great job of reaching teens, they have needed to make some changes. Spreading awareness about Black culture is an important theme in the show, so it was vital to have Black representation while casting. For the first few seasons, "Missy Foreman-Greenwald," an intelligent but socially awkward young Black woman, was voiced by Jenny Slate, a white actress. The show faced criticism, as "Missy" explored her identity and Black culture under a white voice. During season four, the creators of Big Mouth finally decided to recast Missy's role to a Black woman named Ayo Edebiri, who was already a writer on the show. Changes like these allow Big Mouth to improve in representation and better educate and entertain viewers.
Leave a Comment
About the Contributor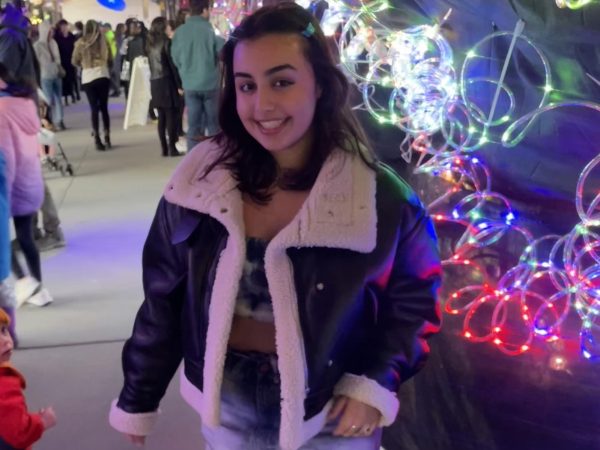 Sana Schaden, Web Editor-in-Chief
Sana Schaden is a senior at CHS. This is her 6th semester on staff, and first semester as Web Editor in Chief. When she is not in room 300 writing and editing articles, Sana spends her time on the tennis courts, filling her sketchbooks with artwork, listening to Spotify, studying at a coffee shop, or spending time with friends and family. As a Peer Educator for Planned Parenthood, Sana also strives to find the intersection between her activism work and her journalism.