My Story: School Mindset
On March 13, 2020, I was a fresh 14 years old. 
I had gone into downtown Ann Arbor with my friends three days earlier to celebrate my birthday with a lunch-out. The only talk about Covid-19 was due to excitement for an extra-long spring break. Never did I think it would change my life. 
The moment I heard Ann Arbor Public Schools was shutting down for the remainder of my eighth-grade year, my only concern was, "am I still going to get my Washington D.C. trip?"
I did not. 
Ever since I was little, I have relied on external academic validation; it has been the one thing I can control. However, the "two-week spring break" turned into 17 months out of a classroom. 
Months of quarantining went by and before I knew it, I was in high school. 
Having my freshman year virtual was challenging. After months of interacting with teachers, I didn't know and being placed in awkward breakout rooms with strangers, I lost my love and passion for school.
My typical morning routine involved rolling over, joining a Zoom meeting and sleeping through the class. I would wake up with a "The host has ended this meeting," and a PowerSchool notification saying "Unexcused leave early."
I felt myself falling into an inescapable hole; I had no motivation to do any school work. The promised "Community High School feeling" was missing for me. I didn't have a connection with my teachers and I barely knew my classmates. 
When the 2020-21 school year ended, I was happy to leave online school behind me. 
On the morning of Aug. 30, 2021, I was thrilled to go to school. I put on the outfit I planned weeks before and made myself an iced chai latte for breakfast.
My mom dropped me off and seeing my friends standing in the courtyard assured me that this year would be amazing. 
Walking through the hallways, I was intimidated by the building and the older students around. I went from eighth-grader to sophomore instantly. 
It didn't take long for me to fall in love with Community High School. It was obvious that my teachers wanted me to succeed just as much as I wanted to. Their support helped me build back lost confidence and find my devotion for school again. 
My new morning routine involved waking up at 6:30 a.m. and going to school with a positive attitude. Every time I got home from school, I couldn't wait for the next day. 
When I left the building for winter break, I was nervous. I didn't want past incidents to repeat. 
Sure enough, a few days before we were supposed to return to school, we got an email announcing that we would be virtual for the week of Jan. 3. 
This was crushing news. School has become a home to me. Although closing schools was the safest option, it was hard to accept.
Joining my classes on Zoom on Jan. 5 felt surreal. As of now, we are expected to return to in-person learning after one week. But, I think that by learning from my past mistakes, online learning doesn't have to be such a negative experience.
Leave a Comment
About the Writer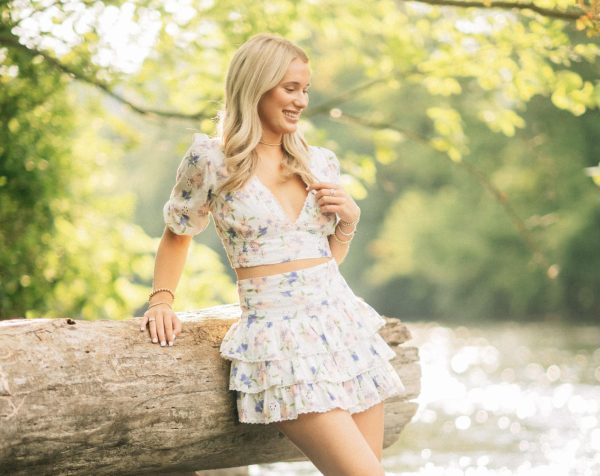 Reagan Masek, Midnight Sun Editor-in-Chief
Reagan Masek is a senior entering her fourth year on The Communicator staff and her third year as an EIC of the Midnight Sun. Outside the walls of Community High, you can find her out with her camera or playing lacrosse. She loves to go on drives and walks and you can always find her listening to music. She loves writing, photography and In-Design. She is super excited for another semester on staff and can't wait to see what her final year at Community High holds!