When Will the Next March 13 Be?
On March 13, 2020, I was 13 years old. As a logical thirteen-year-old, I knew Covid was coming. I watched the news every morning before school. I saw the spread from China, to Italy, to the United States and then finally, to Michigan.
I remember jokingly asking my teacher if I could take home some of his masks. He told us that masks don't work and instead, we should wear gloves.
I then went to my Spanish class and other students and I talked with our teacher about how great this extension of spring break will be.
"I won't be surprised if we don't come back for the rest of the year," she told us.
I dismissed that assumption and continued being happy that I had no work. I walked out of my middle school that day not knowing that it would be the last time I stepped foot in that building.
Now, the not knowing haunts me. WIll this be the last time? Is this the end?
I can never answer those questions. It's not possible and I have to accept that.
On December 17, 2021, I walked out of school again for winter break. A week later, I heard that we will be virtual for the first week back.
Although I have been assured numerous times that we will be back, I can't help feeling that I may not step back in that school for a while. In 2020, a two week break turned into a year and a half break so is it really so different? Will this one week break turn into a year of zoom?
Everywhere I look is Covid. TikTok? Covid. Family? Covid. Stores? Covid. News? Covid.
Covid has consumed my life and I want it back. I can barely remember what used to be normal. I never used to be scared to have a cold. I never used to be scared of someone who had a cold. We never used to check the Walgreens website multiple times per day to see if they had any at-home tests.
Today, all I think about is how. How did we get to this point? How has our world become so consumed by Covid and how do we fix it?
All I receive in response is anger. I know the answers to the problems and yet I cannot fix them. Scientists know the answers. Get vaccinated because you are affecting other people.
Leave a Comment
About the Writer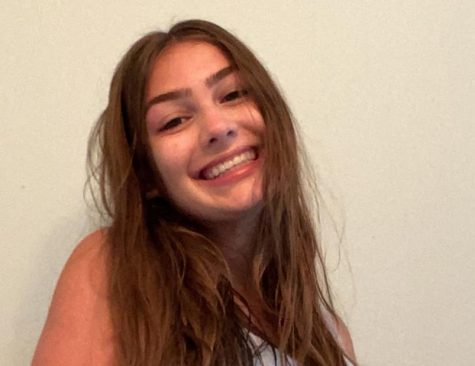 Izzy Stevens, Journalist
Izzy Stevens, a new staff member of the Communicator, is in 10th grade. Outside of school, she likes to dance. In addition, she also likes to lay in bed for extended amounts of time. During this time she will do whatever she is currently obsessed with. It's currently crocheting. While crocheting, she'll watch any show that may give nostalgia. From Scooby-Doo to Big Time Rush. In school, she likes to be active in her community and participate in clubs such as feminist club.