Booktok Series: "It Ends With Us"
"It Ends With Us" by Colleen Hoover is a touching story with a strong ability to make you empathize with the main character, Lily. The intensely emotional book will leave you in pieces wondering how so much could happen so quickly. It's the perfect read for vacation because you won't want to put it down.
Lily grew up watching her father abuse her mother. She was always worried about her mother and urged her to leave him. When Atlas came into her life, it was when she least expected it. He wasn't someone Lily thought she would become friends with, but Altas was staying at her neighbor's vacant house and needed help. Atlas was her first love, a piece of her would always belong to him. He gave her a sense of comfort and stability while at the same time Lily saved his life.
Hoover dives deep into Lily and Atlas' love by including journal entries that Lily often wrote to Ellen Degeneres each night. Her love for The Ellen DeGeneres Show got her through times at home when her parents were fighting, it was her coping mechanism.
Years later, Lily is overcoming the recent death of her abusive father when she unexpectedly meets a man on a rooftop that appears flawless. He has a sense of ambiguity about him and in the short time she talks to him he sweeps her off her feet. Their very first conversation lights up something in her that inspires her to follow her dreams of starting her own business. Months go by and they don't see each other, Lily starts to lose hope. But when her newest employee happens to be the sister of this mysterious man, it seems like fate brought them back together.
Lily and Ryle are a good match. They see each other whenever they have time away from work and it always feels exciting with Ryle. He meets Lily's mother over dinner in the city and she is instantly impressed with Lily's choice.
Everything seems to be going perfectly until Lily runs into her first love, who happens to be living in Boston right under her nose.
Lily's life never slows down. "It Ends With Us" grabs hold of you and takes you along for the ride.
Leave a Comment
About the Contributor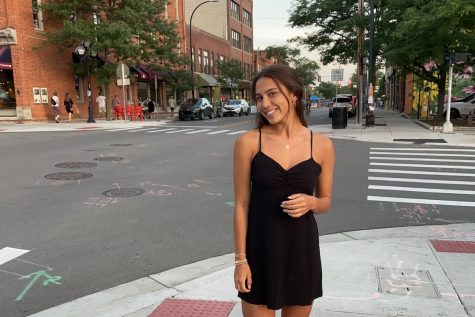 Emmy Chung, Journalist
Emmy is in her junior year at CHS and this is her fourth semester on staff. She enjoys all things fall, driving while listening to music, getting coffee, and hanging out with friends. She could spend hours scrolling on Pinterest and creating various types of boards. Emmy also plays competitive soccer and hopes to continue playing in her college years.