Women in Law Education
Tess Wilkinson-Ryan received her law degree from the University of Pennsylvania, allowing her to become a lawyer, but instead she became a law professor. She is now a professor at the University of Pennsylvania teaching contract law to first-year law students.
"My law professors' jobs seemed to combine a lot of aspects of law within one job," Wilkinson-Ryan said. "My law professors had a ton of autonomy to decide on which aspect they wanted to do at any given time. I looked up to them and I overall really enjoyed law school." 
While in law school, Wilkinson-Ryan found the rather large classes of about 100 people to be quite intimidating. Her professors used the socratic method, meaning professors would randomly call on you during class to speak your opinion and ask questions, which were specifically designed to challenge your claim. 
"The classes were intentionally challenging and sometimes super nerve-wracking," Wilkinson-Ryan said. "I also found it really thrilling. Law school really changed my ability to think through problems and I became a better thinker."
Wilkinson-Ryan doesn't recall experiencing gender discrimination while in law school, but admits to occasionally feeling uncomfortable when discussing certain cases about gender discrimination. 
"Sometimes you'd be reading a case and you'd think this could possibly happen to me, it's just that realization," Wilkinson-Ryan said. "I was aware that there were cases that, for me, felt like they had more personal resonance or I should be more precarious speaking about them in class."
Wilkinson-Ryan can recall a few moments during her career as a law professor that have been infuriating. 
She has found that women in law and law education often have to deal with the stereotype that women are not as logical as men in law. This stereotype has become a challenge for Wilkinson-Ryan and possibly many other women to look past and deal with. 
Wilkinson-Ryan remembers, back when she had just became a professor, there being about seven offices per hallway and she was the only female professor in her hallway.
"Everyone had a placard on their door, which had their name and where they could find the faculty's assistants and the idea was that if I was not in my office or available, a student would go to the faculty assistant," Wilkinson-Ryan said. "There were actually quite a few occasions where students and other people thought that I was one of the faculty assistants."
Having had conversations about the topic with some of her male colleagues, Wilkinson-Ryan quickly figured out that her male colleagues had never faced this same type of discrimination..
"To be fair, it was very innocuous and often it was just students who were confused about the placard," Wilkinson-Ryan. "It is an innocent mistake, but even something that isn't purposeful can say so much about the gender roles within the industry."
Even though Wilkinson-Ryan has had to put up with certain stereotypes while being a female law professor, she has found enjoyment in her career and encourages other women to pursue a similar path. 
Wilkinson-Ryan has been able to take advantage of the autonomy that comes with her profession and navigate her own schedule. With this flexibility, Wilkinson-Ryan has explored other areas of interest and has begun writing a book about how people have tried to cope with the idea of possibly being seen as foolish, which she has found can be especially hard for women to navigate. 
"There have been so many thoughts I've been thinking about for the past 15 years and now I get to write them and my personal experiences in a book of my own," Wilkinson-Ryan said.
Along with writing about her own experiences, Wilkinson-Ryan has and continues to model, especially to her female students, that it is acceptable to branch out and be brave in an industry that is male-dominated. 
"As a woman, you still get the sense of the profession being male-dominated, I mean, all the pictures hanging on the school walls are of men," Wilkinson-Ryan said. "On the other hand though, we are the privileged, we are the elite and we can afford to take some risks, raise our hands, ask questions and admit to vulnerabilities because then someday women won't have to be brave and take that step."
Leave a Comment
About the Writer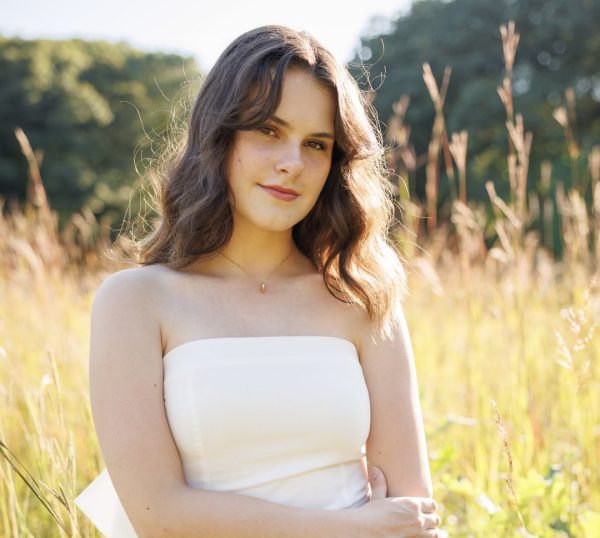 Addi Hinesman, Web Editor-in-Chief
Addi is in her senior year at Community High School, and this is her fourth year on staff. She is starting her second year as a Web Editor-in-Chief and is more than excited to take on whatever comes her way. Addi loves orange cars, drinking boba tea, getting food with friends and farmers market flowers. When she isn't busy doing homework, she is occupied with her even busier dance schedule. Going into her final year at Community High School, Addi is hoping to make the most of it!