BookTok Series: "The Shadows Between Us"
In "The Shadows Between Us," the story follows a mysterious and alluring story with deep roots of bloodshed and deception. Written by Tricia Levenseller, this novel quickly gained traction on #BookTok,  a TikTok trend where readers share their favorite books.
The book is set in a Medieval time period and follows the story of Alessandra Stathos. Alessandra is the second-born daughter and according to the law, she can't be courted until her older sister is engaged.
She has been living her life in the shadows, but her new goal is to woo the king, the Shadow King. No one has ever gotten close to the Shadow King since his coronation, but now Alessandra has her sights set. 
Her plan is simple: Woo the king, capture his heart, become his Shadow Queen and kill the Shadow King in order to rule the kingdom. 
"The Shadows Between Us" is a dark and mysterious story with betrayal and romance. There is plotting, suspense and mystery throughout the story that keeps you on your toes and leaves you wanting more. 
Alessandra isn't one to follow the rules. She doesn't conform to the style of those around her, and she doesn't care what she says or how she says it. After her first day in court, she changes the fashion and confidence of the women – and men – around her.
Her plan to woo the king starts off smoothly. She is invited to court and has daily meals with the king. Unfortunately for her, the king isn't looking for a lover but a friend. 
As the story progresses, Alessandra and the king's pasts come back to haunt them, throwing wrenches into every plan that they lay out. In a dark and tangled story, Alessandra learns about herself and overcomes many obstacles.
As their friendship flourishes, they being to learn how deep a lack of trust can run, that being vulnerable isn't the same as being weak and that love isn't always bad. Follow the Shadow King and Alessandra in this slow-burn, friends to lovers story.
"I do not do such childish thing as fall in love." Alessandra said. "Love made me a murderess. It broke me for a time. I had to build mysef back up."  
Leave a Comment
About the Writer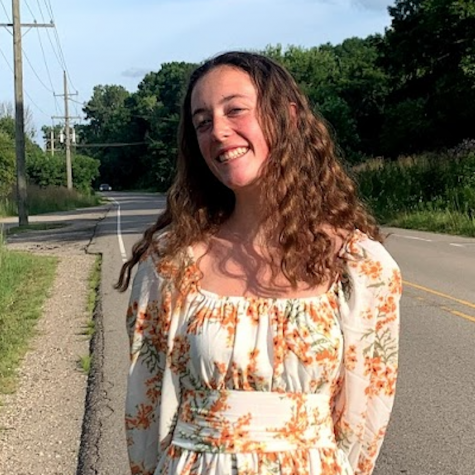 Madison Bell, Journalist
Madison Bell is a Senior at Community who is in her first semester on the Communicator staff. If you look to the skies, you can likely find her learning how to fly. She wants to pursue a career in aviation and has gotten an early start. When she isn't on a plane, she spends most of her time with her nose in a book or spending time with her friends.