"Around the World in 80 Days" Review
Phileas Fogg is a wealthy British gentleman who is fascinated with technological innovation. He reads books and articles on the subject and keeps up with the latest advancements, including the hot air balloon. The extent of his travels however, is only to Dover, on the English Channel not far from his London home.
Passepartout works as a waiter at a gentlemen's club in London, of which Fogg is a member. He works there to hide from his past in war-torn France, where the people and the French government battle over how the country should be run.
Abigail Fix Fortescue is the daughter of a prominent newspaper editor in London. She recently published an article in her father's paper claiming that with the opening of a new railway line, it was now possible to circumnavigate the globe in 80 days. Much to her dismay, her father publishes her article under a male name, as it was 1872 and he was concerned about how his readers would react.
Fix's article and an anonymous postcard calling Fogg a coward inspired him to prove that it was possible. He would circumnavigate the globe in 80 days.
He makes a wager with another member of the club and his intentions attract the attention of Passepartout and Fix, who join him on his journey, fraught with conflict and obstacles that the three of them have to outwit at every turn. The show keeps you on edge as the trio outrun French soldiers and run a train over a broken bridge high over an Italian ravine. A more sinister hand comes in to try to influence the outcome of Fogg's trip, and each episode ends with a cliff-hanger that cannot be satisfied until the release of the next episode every Sunday.
Can be watched on PBS every Sunday at 8 p.m. until Feb 20. Can also be streamed on the PBS Masterpiece app available on Amazon Prime, as well as the PBS website.
Leave a Comment
About the Contributor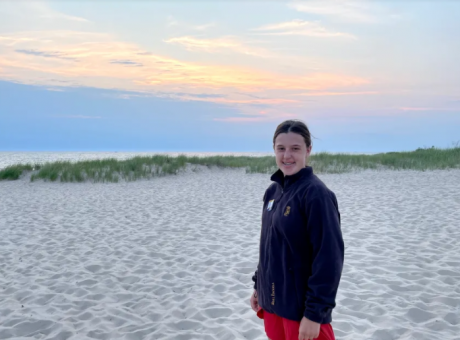 Claire Steigelman, Journalist
Claire Steigelman is a sophomore at Community High School. This is her first year on the Communicator staff. When not writing pieces or gathering the necessary information for them, Claire rows for the Pioneer crew team. She also plays in Pioneer's orchestra, draws, and spends time with her cat, Onyx. She is excited to experience Community's highlights in person.