More Than Money
Three CHS students speak about their jobs, their reasons for working and their experiences so far.
Community High School (CHS) Junior Rosie Mellor had been thinking about getting a job when the perfect opportunity presented itself in August 2020. Due to her mother working there, Mellor was a frequent visitor of Kerrytown's Spun – a yarn store. The store was very understaffed at the time, so Mellor decided to help out. She was originally hired for a two-week period — just long enough for Spun to find other employees. However, after enjoying her time there she decided to stay on as a permanent employee. Mellor has now been working at Spun for just over a year.
"Going in on the first day was kind of scary," Mellor said. "I have some pretty bad social anxiety so having to deal with customers and work at the cash register was very nerve-wracking."
Mellor feels that working at Spun over the past year has helped her to overcome her social anxiety.
"I really like talking to people at work now," Mellor said. "There's no fear when it comes to that anymore. I've met some really awesome people and made great friends [through my job]."
One reason Mellor enjoys her job is due to the community surrounding Spun. Mellor has found that even though many of her coworkers are older than her and have vastly different backgrounds, she can still connect with them through their shared interests.
"I like knitting and people who come here like knitting," Mellor said. "Everyone has one common interest so we all get along."
During the pandemic, Mellor felt as though her job was an escape from virtual school and the uniformity of pandemic life.
"My job was my favorite part of my week during the pandemic," Mellor said. "Even now when we're back [to] in-person school, it's a really nice escape from school and my house."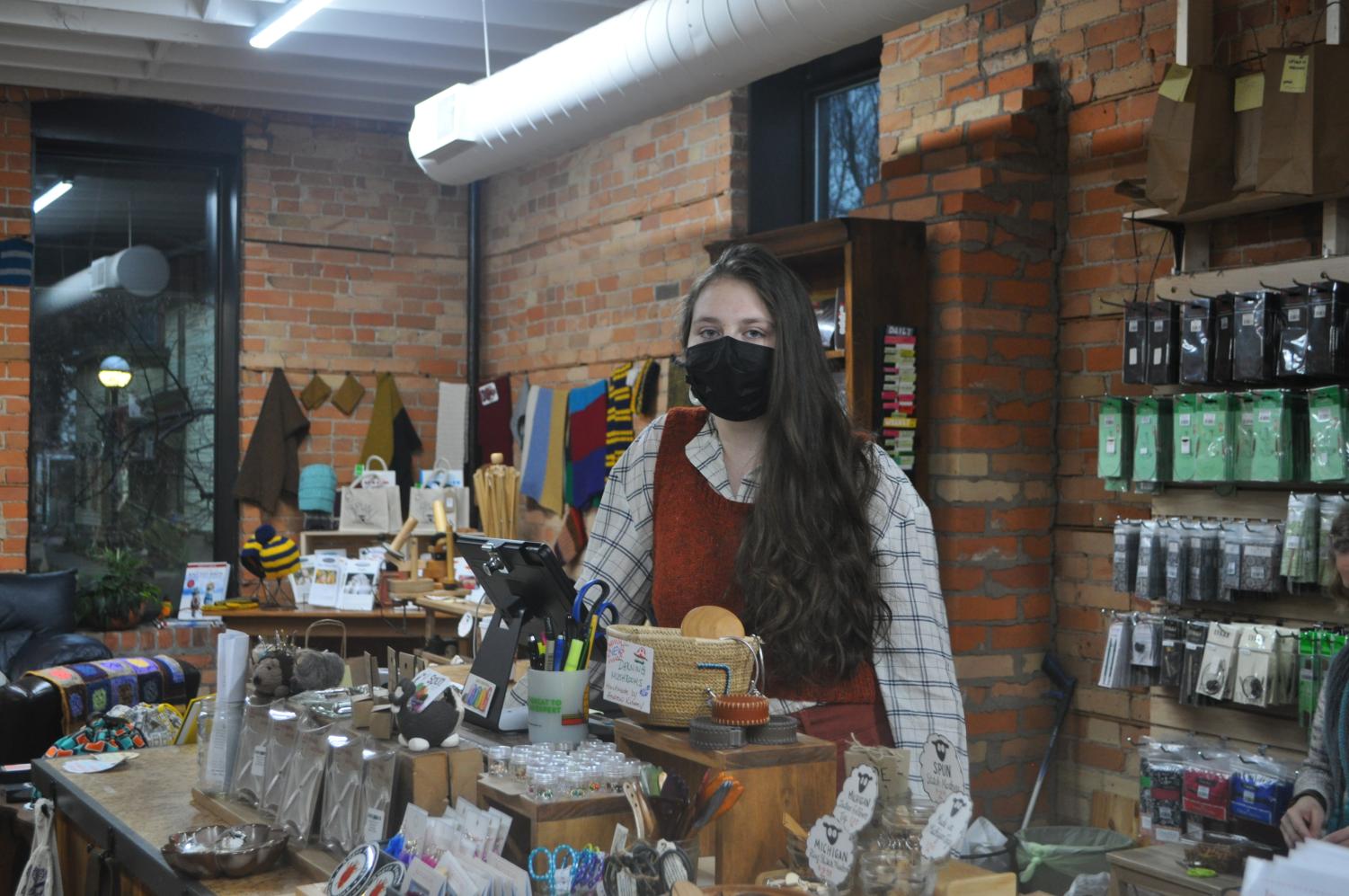 Kaela Redding, another CHS junior, works at Miki Japanese Restaurant in downtown Ann Arbor. Redding wanted something to do after deciding not to play a sport this year. Using Indeed – a website to apply for jobs – she submitted applications to many different jobs in the area. Redding started working at Miki's in August of this year and has been enjoying her time there. 
Like Mellor, Redding has found her job to be a catalyst for social interaction that she was missing. During the pandemic, Redding felt that she became antisocial and stopped hanging out with many friends. Through her job she has become more outgoing and social. This is due not only to interacting with customers, but also with colleagues. 
"The work environment is really good," Redding said. "I like talking to my coworkers. It's sometimes hard to find relatable things but we can always talk about work."
Redding enjoys interacting with people the most.
"You get a rush from talking to the customers," Redding said. "It's fun in a way but it can also be a little stressful."
During one shift, Redding was able to converse in Japanese with customers who came to the restaurant. She has been speaking Japanese since she was little and previously lived in Japan for three years. Redding usually visits there every summer but hasn't been able to for the last two years due to the pandemic.
"It felt nice to talk to them because I really missed Japan," Redding said. "It made me feel like I was in Japan again." 
When she's older, Redding hopes to go into the field of psychology and possibly become a therapist. Being able to talk to people and problem-solving are skills she feels she has gained from her job that will help her achieve that goal.
When Redding heard her friend Leah White, another CHS junior, was looking for a job, she recommended applying to an understaffed Miki's Japanese Restaurant through Indeed. White applied and was accepted in October of this year. 
"There were a lot of reasons I wanted a job," White said. "I want to go on a big camping trip over the summer and I want to save up for that. After a year of being home, I wanted to branch out and make some new friends. I felt like I was handling school and my sport pretty well so I thought adding on one more thing was manageable."
White works two seven-hour shifts a week. She has found that her shifts go fairly quickly and that she always has something to do.
"My shifts are basically the same length as a school day," White said. "But I feel like my shifts go by way faster."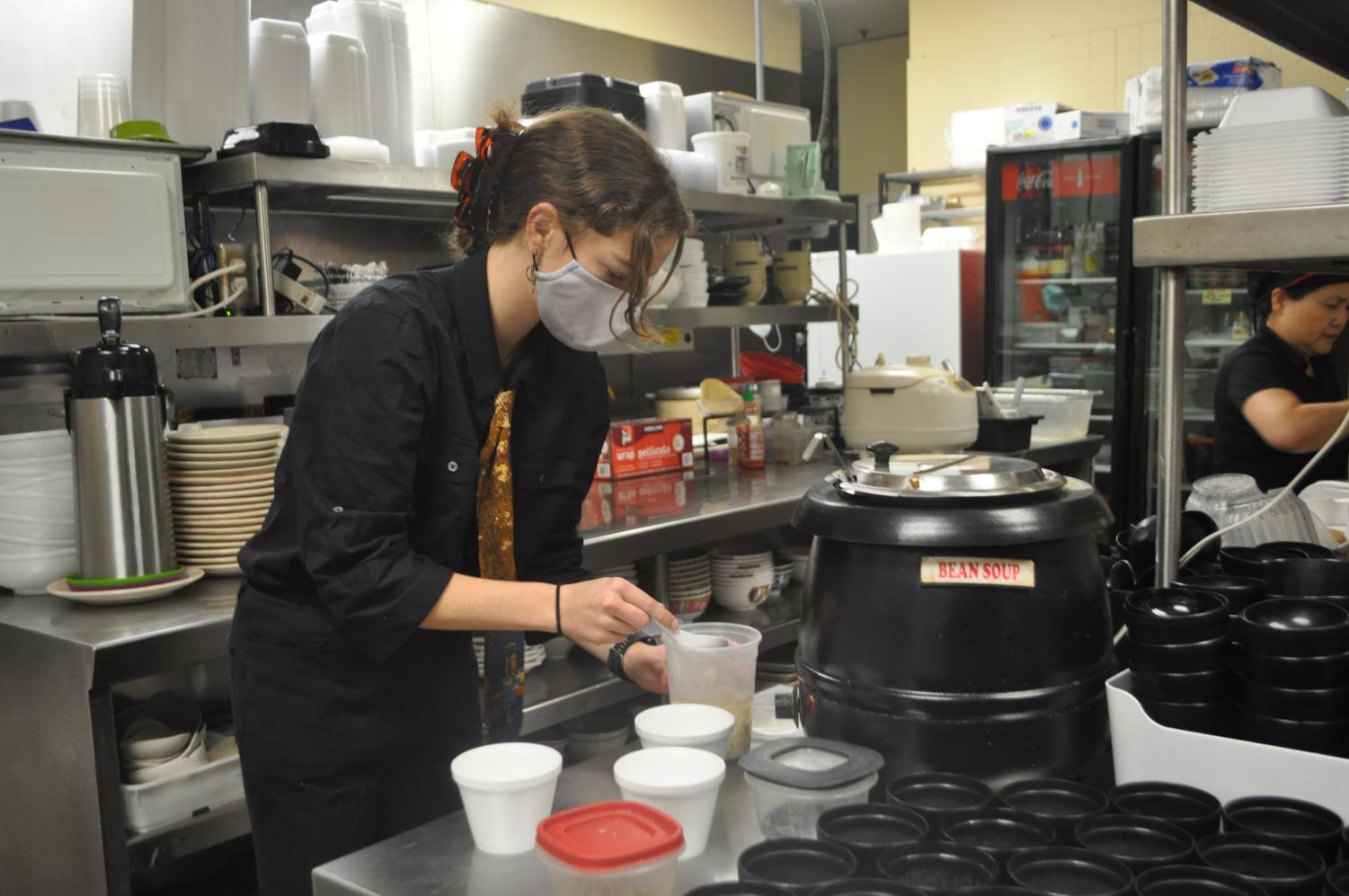 Little moments in her shifts remind White why she signed up for a job with a lot of human interaction.
"This lady came in yesterday and she had just delivered free wedding cakes," White said. "The restaurant wasn't very busy so she started telling me all the ingredients and showing me how she made it. It was just really nice."
Like Redding, White's favorite aspect of her job is talking to customers.
"Even if you're not making a major connection with someone, you can still meet new people and find out things about them," White said.
Redding, White and Mellor have all found jobs that make them happy and give them an opportunity to build connections with other people. 
Leave a Comment
About the Writer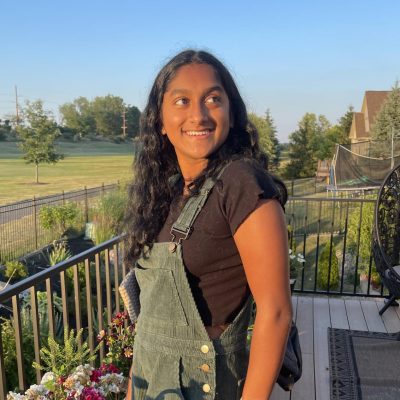 Anjali Kakarla, Web Editor-In-Chief
Anjali Kakarla is a senior who split-enrolls between Community and Skyline. This is her seventh semester on staff and her third as one of the Web-Editors-In-Chief. When she's not doing schoolwork, playing basketball and golf, or running track for Skyline, she enjoys hanging out with her friends, listening to music and baking. She loves to write and is very excited for journalism this year!