"Catch-22" Review
During the summer of 2021, I found a copy of "Catch-22," by Joseph Heller lying around my house and threw it in my bag as I packed for a trip up North. I didn't know much about it and never actually understood the meaning of the phrase "catch-22". I went into the book having no expectations or opinions. After reading it, I was left with much to think about.
"Catch-22" was published in 1961, 16 years after the end of World War II. It follows Yossarian, a member of the United States Air Force during the war as he handles – and does not handle – the war. As the number of missions Yossarian's group have to complete before returning home increases, he begins to lose hope and, in turn, loses his reason for fighting. 
As the novel goes on, Yossarian does just about anything he can to escape the war and his superiors he has no respect for. He gets caught in a catch-22 and struggles to understand what anyone is fighting for anymore.
While reading I realized that "Catch-22" was a cleverly disguised satirical anti-war novel about a not-so-hero of a protagonist Yossarian.
Yossarian's story is not one we often hear of World War II. He doesn't bravely risk it all for his country, or willingly sacrifice himself for his friends, and he certainly doesn't care about honor.
I read "Catch-22" on a whim and was caught by the absurdity, humor and rawness of it. 
The book certainly does not glorify or romanticize war. In between Yossarian's antics, Heller tells the brutal story of the realities of war. He writes honestly though not obviously of the trauma caused by war. His writing is unapologetic and sweeps you away into the world of Yossarian. 
It is a very character driven story with each character getting their own chapter to weave themselves into Yossarian's story. There is no "good" character, they all have many, many flaws and think mostly of themselves. Heller doesn't give you a hero. Instead the novel shows you that in-between laughs there's always tragedy.
Catch-22 is quick-witted, honest, and deceptively powerful. 
Leave a Comment
About the Writer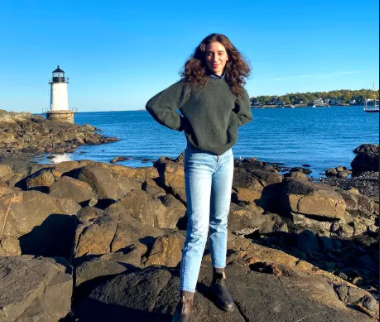 Ivy Prochaska, Journalist
Ivy Prochaska is a junior at Community High School, and this is her first semester on staff as a journalist. When she's not in school Ivy loves to get food with friends, experiment with art and discover new music. She enjoys being outdoors and exploring Ann Arbor and is looking forward to trying journalism for the first time.