"The Clovehitch Killer" Review
Released in September 2018, "The Clovehitch Killer" follows the classic serial killer movie format and is full of chilling plot twists and horror. Despite its classic plot, the movie takes an unique look at the physiological effects of murder on a family and a town.
Based on real-life serial killer Dennis Rader, commonly referred to as BTK, the "The Clovehitch Killer" follows the investigation of a serial killer in the small town of Clarksville, Kentucky. Many of the villains in the film are not portrayed as such; they are well-liked in the small community. Through its portrayal of the killer, the film critiques the conformity and hypocrisy within the close knit, Christian community.
The film follows main character Tyler Burnside, played by Charlie Plummer, a Boy Scout whose main concern is attending church and school. When his friend finds a chilling photograph in his dad, Don Burnside's(Dylan McDermott), truck his life is flipped upside down.
The discovery of this photograph catapults Tyler into the investigation of the local, infamous Clovehitch killer. The film takes a close look at family ties and the difference between love and blind devotion.
Religion is a common theme throughout the film. Tyler and Don Burnside are both devoted members of their church. In the film, Don frequently attempts to connect with Tyler using religion; the pair have many conversations about purity and morality relating to the church. As the plot unfolds, the conversations slowly break down and reveal the hypocrisy in much of what Don shares with his son.
The film can feel slow at times, but it is saved by Plummer and McDermott's incredible acting. While the plot is mostly straightforward, the characters' emotions and intentions are unclear until the final scenes of the movie, keeping the viewer intrigued.
"The Clovehitch Killer" takes a unique perspective on the genre of horror, building strong character backgrounds before jumping into the action. The film has opened the door for many other movies to take horror in a different, more personal direction.
Leave a Comment
About the Writer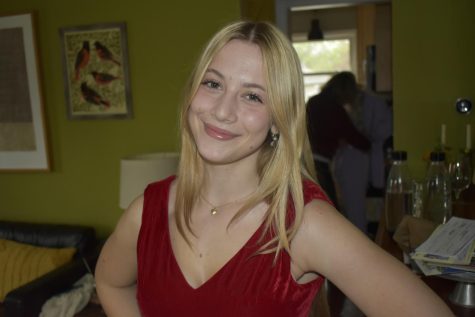 Lucy Cassell-Kelley, Opinion Editor
Lucy Cassell-Kelley is a senior at Community and is going into her third semester on staff. She spends most of her time at gymnastics, where she practices and coaches. Lucy is an avid reader and her favorite book is 'Beautiful World, Where are You' by Sally Rooney. Lucy enjoys nature, hikes and spending time with friends and family.