Tech Review: MacBook Pro
(Note: this review is based off of my experiences with the MacBook Pro
The MacBook Pro is a 13-inch laptop that came out on Nov. 10, 2020 and is a must-have piece of technology. This Apple product comes with features like a touch bar, touch ID and up to 2TB of storage. With the new M1 chip, your central processing unit (CPU) will perform 3.5 times faster than with previous Macs.
Along with the 13-inch MacBook Pro, Apple also has 14-inch and 16-inch models, but the best thing about the 13-inch model is that it's priced at $1299, cheaper than the other models. You may be thinking that since it's cheaper, it's not as good. This is not the case at all. With the MacBook Pro's 8-core CPU and 8-core graphics processing unit (GPU) you'll be able to run your apps with ease. With the 20 hours of battery life, you'll be able to work on the roughest of tasks as long as you desire.
Although the MacBook Pro has so many great features, it isn't perfect because it's technology, and like every piece of technology, it has flaws. One of the main flaws is the longevity of the battery life. After you've used your MacBook Pro for more than a year or two, you'll start to notice that the battery life is decreasing faster and faster. This can be caused by using your MacBook Pro excessively for work purposes on a daily basis, or if your battery is just getting older and needs to be replaced. Having battery issues on any device can be frustrating, especially when you're trying to finish a task in a timely manner and your computer suddenly dies. Although battery performance will get worse and worse each year, don't let this deter you from buying a MacBook Pro. With the 61W power adaptor, you'll be able to charge your MacBook Pro from 0 to 100% in one and a half hours, or you can leave your Mac plugged into a wall and use it while it's charging.
Overall, the MacBook Pro 13-inch model is well worth it if you're looking for a more affordable laptop that still has great processing power and a decent battery life (depending on how much you use it.) So, what are you waiting for? Go out there and get yourself a new MacBook Pro.
Leave a Comment
About the Contributor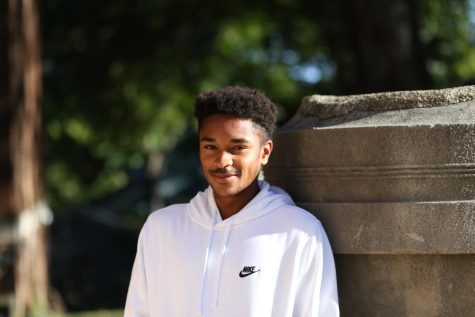 Jadyn Taylor, News Editor
Jadyn is a senior at Community High School and this year will be his second year on the communicator staff. He has been playing tennis at pioneer for 4 years now. When he's not playing tennis he is enjoying working in CAD and relaxing.