Free Summer Programs and Scholarships
Summer break is a great time to try something new. Some students get a summer job or take extra classes — but many look to summer programs. There are many summer programs for high school students across the U.S., all varying in degrees of prestige, experiences offered and cost. Students across the country partake in these programs for good reason: they can have a chance to travel away from home, learn topics they're not taught in school, make new friends and try to improve their chances at college admissions. But while most schools in the U.S. offer "pre-college" programs over the summer, many of those are exorbitantly priced and don't speak to students' uniqueness or academic interests. So what's worth applying to? What are the most interesting programs out there? 
These eight programs span a range of disciplines, from ecology to engineering to English. All offer the opportunity for travel and are all completely free to attend. They offer some of the most unique, unusual experiences in the country, and for most, there's still time to apply for summer '22. 
Natural Sciences 
Joint Science Education Project's polar research program
Every summer, though virtually in 2022, students from the U.S., Denmark and Greenland go on a joint expedition in Greenland. They learn about polar science and glaciers at the Kangerlussuaq Field School before traveling to the U.S. Summit Station at the top of the Greenland ice sheet, spending their days exploring glaciers, learning about climate science and glaciology being conducted at the research station. This opportunity is unparalleled, especially for those interested in climate science or ecology. The application is open to current juniors and is due January 31, 2022. 
National Youth Science Camp
NYSCamp is a residential camp in West Virginia that combines STEM lectures with traditional hiking and outdoor activities. Run by the National Youth Science Foundation, the program is virtual this year. At the end of camp, all participants visit Washington, D.C., where they attend a panel by the American Association for the Advancement of Science. The STEM part of the camp consists of a whole-group lecture series, with supplementary studies directed by experts in a field. The outdoor activities include rock climbing, caving, backpacking, kayaking and biking. 
The application is due March 28, 2022, and is open to current seniors.
Inspiring Girls Expeditions
If you've ever wondered what it's like to do science out in the field, ––truly in the middle of nature –– this would be the perfect program for you. The University of Alaska, among other partners in these expeditions, runs wilderness expeditions for high school girls and nonbinary youth, combining skills like rock climbing, backcountry living, "field" science and artistic inquiry. The program, food and gear you will need for the expedition are completely free for participants. In its own words, the program is not looking for perfect academics or extracurriculars; rather, it wants people who are willing to learn, and who love the outdoors. Find out more and apply here. 
Engineering and math 
MITES
The Minority Introduction to Science and Technology, run by the Massachusetts Institute of Technology (MIT), is a six-week science and engineering program. Students take a full course load of math, physics, and humanities classes. In addition, students focus on disciplines like computer science or mechanical engineering. This is a competitive and academically intense program, but it pays off: 30% of MITES alumni end up matriculating at MIT for college, and many others attend schools like Harvard and Yale. 
The application, due February 1, 2022, is open to anyone interested in science and engineering. You don't have to already know about these topics— in fact, MITES does not want to admit students who have already had the opportunity to study these disciplines in-depth. All students applying will be considered, but MITES encourages people from historically underrepresented groups in STEM to apply. Learn more here. 
Summer Science Program (California Institute of Technology) 
Caltech's Summer Science Program is not a place to learn science; rather, it's a place to do science. Participants live at one of the research locations — Purdue, Indiana University, University of Colorado, or New Mexico Institute of Technology — and attend classes six days a week. They also work on research, generating their own experimental data and reporting their results in a poster or final paper. There are three program options, all things unavailable in school — Astrophysics, Biochemistry, and Genomics. In principle, this program is paid, but food, housing, supplies, and transportation are provided for all applicants with demonstrated need. Learn more here.  
Air Force Research Laboratory
This opportunity is a little different than the others. First, this isn't just a free opportunity, but a paid one, with a competitive stipend for all applicants. The prerequisites are also a little different, with a valid driver's license and the ability to pass a background check to obtain a Secret Security Clearance at the top of the requirements list. However, as far as summer programs go, it doesn't get much more interesting than this. Participants work in an Air Force base, working with full-time researchers and scientists on new technologies and projects. Depending on the location, there are opportunities to conduct extensive, professional research in everything from molecular biology to cybersecurity to aeronautics to robotics. The closest base offering this program is in Dayton, OH. Apply here. 
University of Waterloo's Quantum School for Young Students
Quantum information is currently one of the most popular topics in physics and computer science. To involve the newest generation of students in this technology, the University of Waterloo offers a free program in quantum computing, with both 'learning the basics' and in-lab, hands-on components. The lecture component includes linear algebra, quantum cryptography and experimental physics. In residence at Waterloo's campus, include working on lab activities and hearing talks from Waterloo quantum researchers. The program may sound intimidating, but it's for complete beginners: the most important prerequisite is being curious and ready to learn. The application is due March 28, 2022, and is available to any junior or senior with at least 11th-grade math. Find out more here. 
Humanities
Princeton Summer Journalism Program
Offering ten days in residence at Princeton, (PSJP) is a residential journalism and college prep program for high school juniors. Students attend Princeton professors' and professional journalists' lectures and produce a publication of their own while in residence. They are also matched with personal college advisors for their senior year as part of the program. The program looks for juniors with a 3.5 GPA from traditionally underrepresented groups; the application is due February 28, 2022. Learn more here.  
If you're interested, check out these great additional resources:
Leave a Comment
About the Writer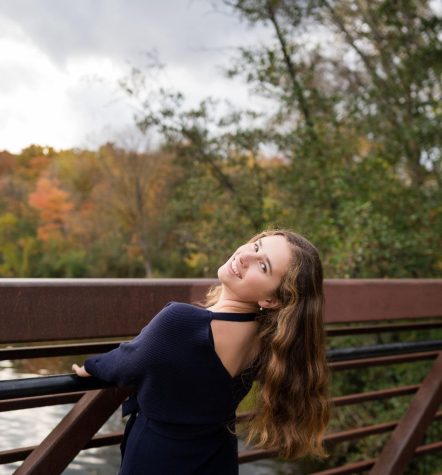 Rita Ionides, Web Editor-in-Chief
Rita is a senior at CHS. This year, she's entering her third semester on staff, and her first semester as a Web Editor-in-Chief. Her favorite programming language is R, her #1 study spot is the courtyard behind the University of Michigan Museum of Art, and her bloodstream caffeine levels approach critical mass. She loves dance, especially jazz and lyrical, and can be found in the studio almost every day. She's thrilled to be back for another year of journalism!