Counselor's Corner
With the start of the semester, students compile questions to ask counselors Brian Williams and Amy McLoughlin.
Q: What mindset should I have when receiving my college application decisions?
Brian: "I always say, 'Don't panic.' There are many good college fits for all students. If you've done your research and are applying to a school that's likely to admit you, you're going to have a good option."
Q: Is college as difficult as people say it is?
Brian: "It depends, because there are different parts to college. There's the academic part, but also the part of living as an independent person. It was almost easier to go to college for me because I was only in classes two days a week and I had all of this other free time."
Q: What can juniors do to start getting ready for college?
Amy: "They can attend our junior workshops in forums as well as ensuring that they're getting the best grades possible."
Brian: "Making sure that they're exploring and discovering their jam: What gets them excited [and] what are their areas of interest? Take advantage of what we offer and explore different passions. This can help them start looking at colleges and create a list of institutions offering programs that suit their interests."
Q: If I'm a prospective eighth-grader, what is one thing I should absolutely experience at CHS?
Amy: "Depending on who you are and what your jam is, you should experience pushing yourself to take advantage of who we are [at CHS]. We are not a comprehensive, big school. We don't offer AP classes. If you want something and you're passionate about a subject that isn't offered in the normal curriculum, come to Community. The same thing goes for students already here."
Leave a Comment
About the Contributor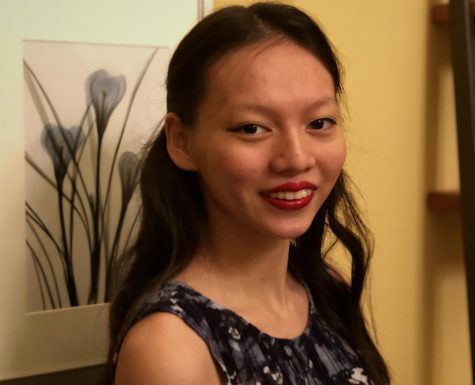 Natalie Mycek-Card, Journalist
Natalie Mycek-Card is a senior at CHS and this is her third semester on staff. She has two cats (Misty and Sky) and one dog (Jasmine). She enjoys artistic swimming, reading, logic puzzles and working at Panera. She might be a bit obsessed with all things Harry Potter, Taylor Swift, Greek mythology, Hamilton and BLACKPINK. You might find her wandering the halls with a matcha latte, possibly singing Hamilton or horribly imitating a British accent.