"Encanto" Review
On Nov. 24, 2021, Disney released the musical-comedy movie, "Encanto". "Encanto is considered a children's film, but has an impact on other age groups as well. Many teenagers have discovered important messages and topics through the film.
In the hidden mountains of Columbia is Encanto, home to the Madrigals. It is known that every child in the family is blessed by Encanto's magic with a special gift, except Mirabel. She tries her hardest to fit in with her extraordinary family, but continuously feels like a disappointment. Mirabel then discovers that she may be the Madrigal's last hope to save the magic of Encanto from the danger that awaits.
"It's about generational trauma, especially within Latino families and it has some really good representation from what I've seen," Nick Idzikowski, a CHS sophomore, said.
Some students have found it conveys an important message about immigration and the struggles and fears immigrants may have moving to a new place.
"The message is about changing their opinion and being like, hey, maybe I want to move away from my home," Henry Holcomb, a CHS senior, said. "The world is not such a scary place, well it is a scary place, but the message is kind of like it's gonna be okay."
Sabrina Demonner, a CHS sophomore, recommends "Encanto" as a fun, family friendly movie. It's well known for its catchy soundtrack and excellent visuals.
"It felt very human to me, which I enjoyed because you get to see people kind of shift and change," Holcomb said.
Leave a Comment
About the Writer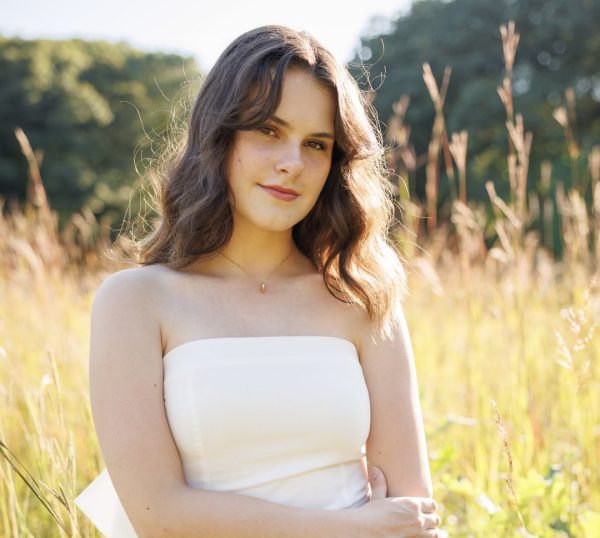 Addi Hinesman, Web Editor-in-Chief
Addi is in her senior year at Community High School, and this is her fourth year on staff. She is starting her second year as a Web Editor-in-Chief and is more than excited to take on whatever comes her way. Addi loves orange cars, drinking boba tea, getting food with friends and farmers market flowers. When she isn't busy doing homework, she is occupied with her even busier dance schedule. Going into her final year at Community High School, Addi is hoping to make the most of it!