"The Goose Girl" Review
Shannon Hale's "The Goose Girl", the first of a four book series ""The Books of Bayern", masterfully recreates the original Goose Girl story, written by the Brothers Grimm.
Set in medieval times, this novel follows the life of Anidori-Kiladra Talianna Isilee, the Crown Princess of a small kingdom known as Kildenree.
From an early age, Anidori was different. She found it difficult to communicate with people and, with the help of her aunt, became adept at observing, understanding and communicating with animals around her; a gift known as animal-speaking.
Anidori's aunt describes the different languages spoken by humans: People-speaking, animal-speaking and nature-speaking.
The aunt warned her of the dangers of people-speaking and how the user can convince and manipulate people with sweet stories and clever lies.
Once Anidori was 16, her world was turned upside down as she was stripped of her title as Crown Princess and instructed to travel to the neighboring kingdom, Bayern, to marry the Crown Prince there. She was to travel with guards as well as her lady-in-waiting, Selia.
The journey started out smoothly, but soon turned into a bloodbath. The intentions of one lady-in-waiting that Anidori once called a friend were nothing but heinous. After a staged mutiny, Selia takes on the title of Anidori, confident that she will be able to marry the Bayern's prince under a false name and become their princess.
As the story progresses, the plot thickens with love, loss and all shades of betrayal. After the staged mutiny, Anidori must hide in plain sight of the people who want her dead as a royal Bayern goose girl.
Living outside the city walls, Anidori becomes friends with many workers who tend to other animals. However, she is always in constant danger of being discovered for her unique golden hair for golden-colored hair was a rarity in Bayern.
As Anidori begins to adapt to the lifestyle of farm-hand, she discovers that she has the ability to understand and communicate with the wind. Follow Anidori-Kiladra Talianna Isilee as she finds her own powerful voice.
Leave a Comment
About the Writer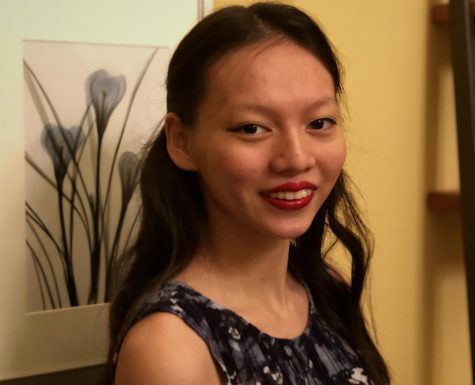 Natalie Mycek-Card, Journalist
Natalie Mycek-Card is a senior at CHS and this is her third semester on staff. She has two cats (Misty and Sky) and one dog (Jasmine). She enjoys artistic swimming, reading, logic puzzles and working at Panera. She might be a bit obsessed with all things Harry Potter, Taylor Swift, Greek mythology, Hamilton and BLACKPINK. You might find her wandering the halls with a matcha latte, possibly singing Hamilton or horribly imitating a British accent.