The U of M Effect
Three seniors reflect on their college application process and how growing up in a college town has influenced their decision on whether or not to attend the University of Michigan.
Community High School (CHS) is known for being located in the heart of downtown Ann Arbor, at the doorsteps of the University of Michigan (UM). According to CHS students, growing up in a college town can make the school feel like a second home. This sentiment is particularly strong among seniors applying to college this year.
Initially, CHS senior Hollis Riggs didn't see himself at UM. But the school became more alluring as he started to focus on the kind of environment he wanted to surround himself with.
"I applied to nine schools, mostly small liberal arts schools," Riggs said. "I realized I don't want to be at a small school but it took me really long to realize that."
Riggs appreciates the close-knit atmosphere that CHS offers but also doesn't necessarily admire the rural setting smaller schools tend to be located in. This helped to usher him into his final decision, UM.
Riggs officially committed to UM's Residential College (RC). It is located in East Quad, across from the Ross School of Business. The RC offers a residential living space of 800-900 students. It is a small environment within a larger school, offering Riggs a multifaceted experience.
Another unique aspect to the RC is its intensive language program, something that also fits Rigg's interests.
"You have two hours of language every day," Riggs said. "They have a curriculum where you go from a novice knowing nothing to proficient in one year. I'm going to do French because I've already taken classes at CHS."
Riggs is going into college with an undecided major. He acknowledges that he has multiple broad interests, including physics and international studies. He often envies those who know exactly what they want to do as a career. He hopes to go to college in order to discover the possibilities of what his major could and should be.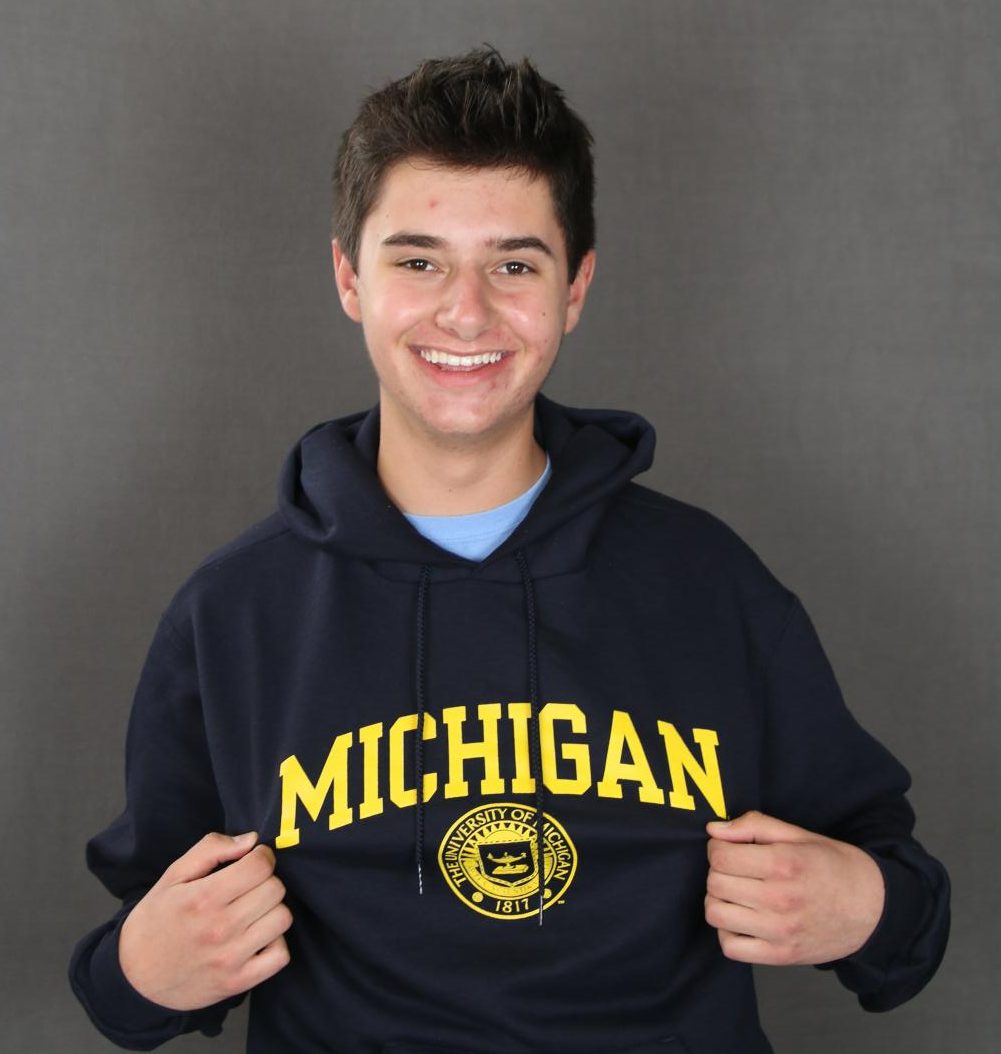 Many students undertake college in search of their career, others have an idea of what they want to do and some know exactly what their path is. An undecided major is not less or more important than a decided one. College is for discovery, decided or not.
Mira Schwarz, a CHS senior in the Kiley forum, knew what career she wanted to go into after attending a pre-college program at Barnard one summer.
"I was doing a reproductive justice course and they had nurse practitioners come in, and I really liked what she did," Schwarz said. "It's a much quicker way than medical school and more patient-centered which I really enjoyed. After that it kind of clicked in my brain."
Schwarz wanted to apply to a school that offered a direct acceptance into a nursing program. She is committed to Case Western Reserve's nursing program.
It is the only school in the country that starts clinicals and shadowing nurses in students' first year. She is excited for hands-on learning and a program called "integration healthcare education."
"What happens is you learn with the pre-med students and the pre-dental students so we all learn how to work together to help a patient instead of just being thrown in and figuring out how to be a team," Schwarz said.
Growing up in Ann Arbor has influenced Schwarz consciously and subconsciously. UM used to be one of Schwarz's dream colleges. When she was deferred, she was disappointed, even though she knew UM wouldn't be the best fit for her dreams.
"UM was my dream school for a while," Schwarz said. "I was deferred then waitlisted which ended up being okay because Case Western is the better fit for me right now. I knew Case Western was the better fit but it was still heartbreaking."
Schwarz is extremely excited for Case Western and all it has to offer. She moves into her dorm in Cleveland in late August and is very excited for the journey that lies ahead.
"Education-wise, I'm super excited. I've already met some new people, and being in a new city will definitely be fun," Schwarz said.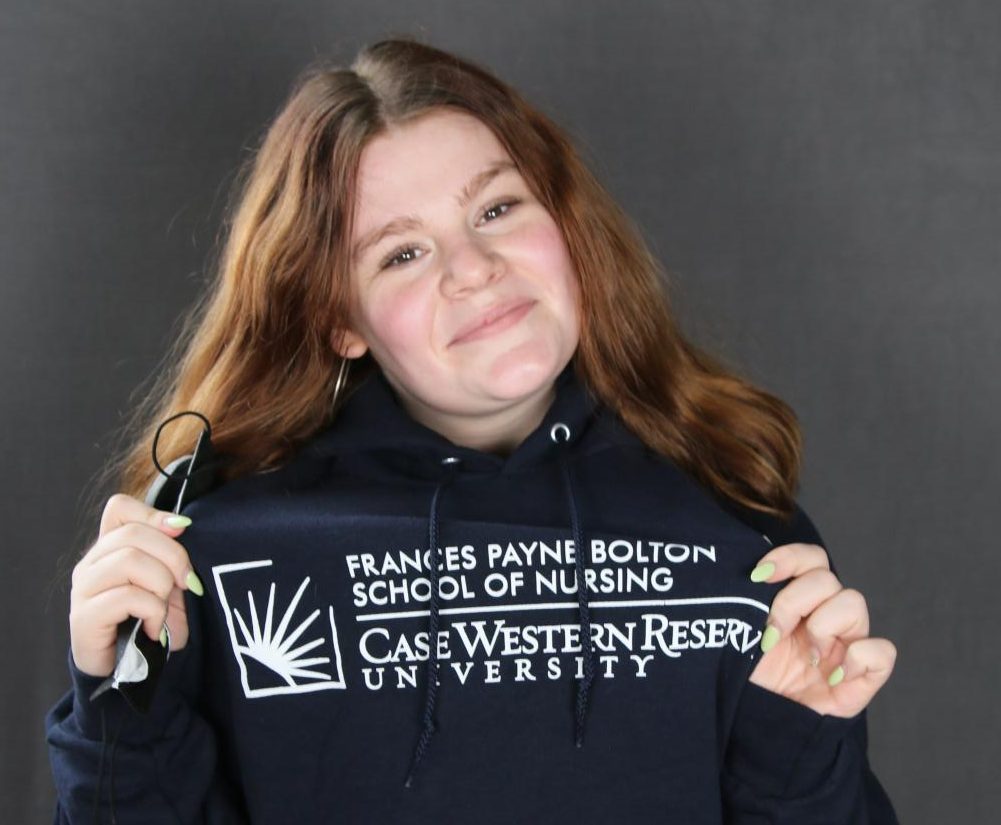 Julia Kirschenmann, another CHS senior in the Qu forum, understands the UM influence and has always felt extremely connected to the university. She is now committed but leaning towards choosing the option of deferral.
The pandemic opened Kirschenmann's eyes to the urgency of the climate crisis and inspired a passion for environmental science. She wants to continue her education in that field but currently has an undecided major.
"For a really long time, I was super unsure about what I wanted to do… I'm still keeping it undecided just so I can go into it without the pressure of my major," Kirschenmann said.
Kirschenmann feels the effect of the pandemic has made her feel less independent during isolation. This influenced her decision to consider taking a gap year.
"I'm just generally not emotionally ready for college quite yet. I think a gap year would give me a chance to really just take a second to think about what is going to happen after that," Kirschenman said.
During this time she could possibly travel, participate in an environmental conservation program or travel to Finland.
"My mom is Finnish and I've been to Finland many times," Kirschenman said. "I'm a citizen, I can kind of speak it but I want to learn it in a more educational setting so I get a better understanding of it."
Kirschenman acknowledges that Ann Arbor pushes for college more intensely than other cities often do. She recognizes this is probably one of the reasons she always saw herself going to college. She is excited for the possibilities college holds and her potential gap year. If she chooses the deferment route, UM will hold her place at the school until 2023.
"I've grown up around UM and I've started to identify with it a lot," Kirschenmann said. "Something I realized this college application season is that I can't really see myself at any other place just because I feel so much more connected to the University of Michigan."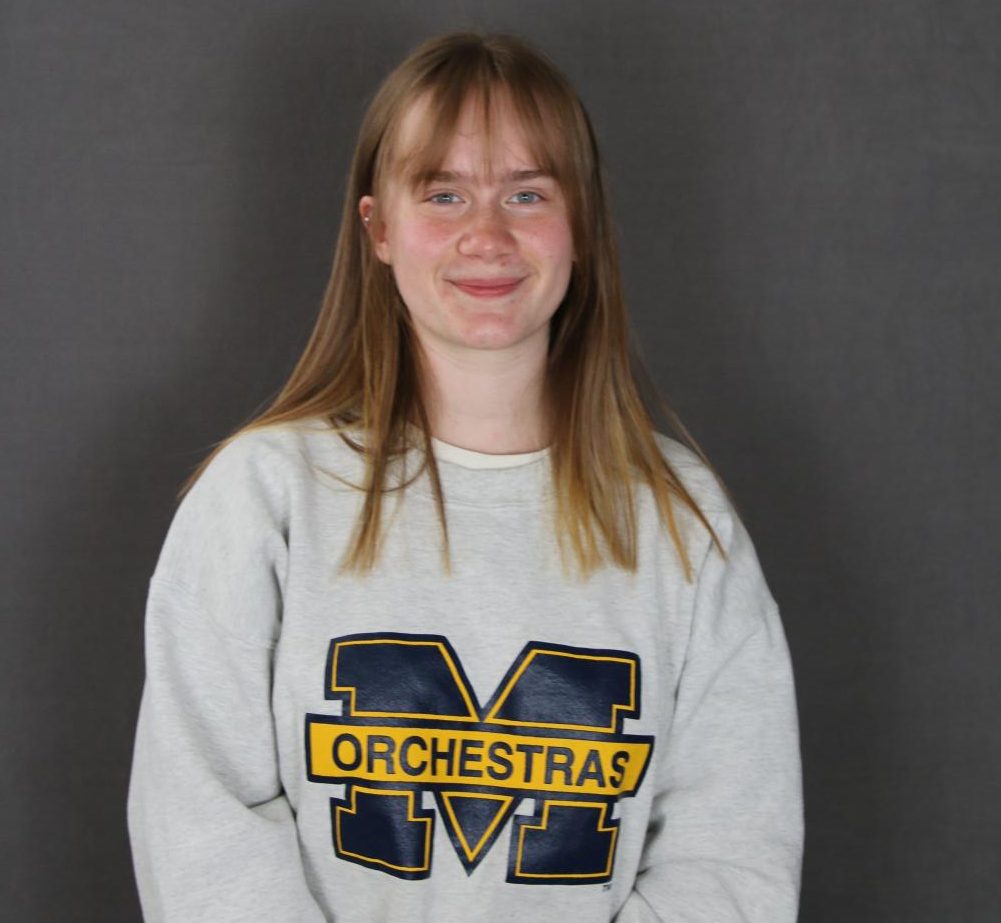 Growing up within the city limits of a college town can lead to higher educational expectations. Nevertheless it's important to keep in mind that UM is not the end-all-be-all: It can be the perfect fit for some and not for others. College is an opportunity to explore yourself and your educational passions. The process of application shouldn't ultimately be as stressful or anxiety-inducing as it is, it's important to recognize that the choice is out of your hands and a game of chance.
Schwarz recognizes this and speaks on advice she has for underclassmen and juniors.
"There's no point in comparing and don't have your mind completely set on one school because you never know what's going to happen," Schwarz said. "Remember that if you ended up going somewhere that you didn't really want to go to, transferring is an option and, who knows, maybe you'll end up loving it."
Leave a Comment
About the Writers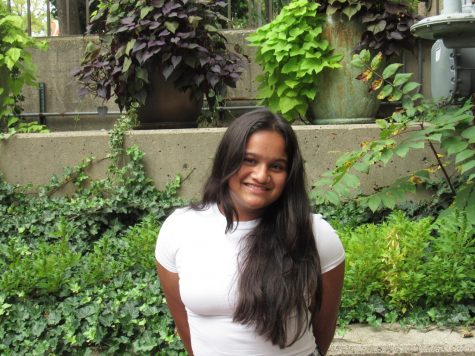 Izzie Jacob, Journalist
Izzie Jacob is a sophomore at Community and is thrilled to be starting her journalism career. When she's not watching Marvel movies or complaining about how short she is, she's usually listening to her playlist, which contains music from Harry Styles to Kendrick Lamar. After school, you can find her rowing for Huron or drinking a surplus of chai. Her favorite part of journalism is talking about issues that don't get enough attention and advocating for the rights of immigrants and women of color.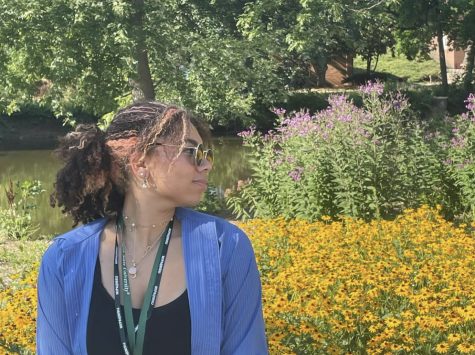 Morgan McClease, Social Media Editor-in-Chief
Morgan McClease is a junior and is now on her 5th semester on staff. Morgan will be joining the social media team as one of the social media EICs and she is beyond excited. In her free time she enjoys reading, listening to movies, and watching really bad early 2000s tv shows and movies. She also loves to right about fashion and take fashion photography. Morgan has big hopes for this year and is thrilled to be growing her journalist portfolio.