Athlete Profile: Alana Eisman
Alana Eisman has been surrounded by golf for the majority of her life. She remembers summers spent playing it with her grandfather and having end-of-summer tournaments that were just "for fun," but she never seriously considered playing competitively until the summer before her freshman year of high school.
She is now midway through her junior year on the team and though she feels that all parts of her game could use improvement, she has also seen herself gradually getting better as she has gained experience. Another thing she has gained through her high school golf career is a strong bond with her teammates. Through all the ups and down, they've kept her going.
"They always make it fun and make me excited to go to practice," Eisman said. "I feel like all the hard parts in golf are worth it if you have good people surrounding you and supporting you."
Eisman's main inspiration for golf is her grandfather.
"My grandpa always says to never give up and just keep going, it doesn't matter as long as you're trying," Eisman said. "My grandpa honestly inspires most of us to play golf: my aunts and uncles, my dad, and all the grandchildren."
One tip Eisman has for new golfers and even experienced golfers is to take it one hole at a time. Golf can be a very mentally exhausting game so it is important to put the bad holes behind you and think of every hole as a new opportunity.
Eisman's goals for next season – which will be her last on the team – are to improve her putting, and consistently break 100 on 18 holes and 40 on 9 holes.
She also hopes to become one of the three golf captains next year.
"I want to help out the freshmen, sophomores, juniors and even seniors and make people feel welcomed," Eisman said. "I want to help plan team-bonding activities and I want to create a culture where anybody can go to anybody if they need help mentally or with their golf game."
As Eisman begins to get more serious about college applications, she has come to a decision on whether or not she'll play college golf.
"I don't really want to play in college, I might do club golf though," Eisman said. "The problem with playing in college for me is I have trouble adjusting to change. So moving into college, especially the first year, it'd be difficult to manage even Division 3 golf. I have always struggled with time management, so for me, it'd be a lot to do golf as a college sport, and also focus on academics at the same time."
Although Eisman does not want to play golf at the college level, she hopes to continue playing golf "for fun" with her family and friends, just like she has been doing since her grandfather instilled a love for golf within her.
Leave a Comment
About the Writers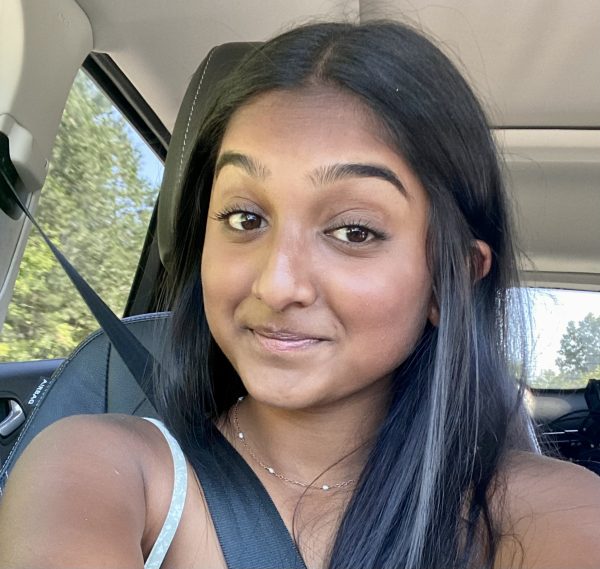 Vedha Kakarla, Feature Editor
Vedha Kakarla is a sophomore entering her second year on The Communicator staff and her first year as feature editor. Outside of school, you can find her playing golf or basketball. She also enjoys going on long drives, hanging out with her friends, and listening to music. She loves writing stories and interviewing people and she is very excited for another year on staff!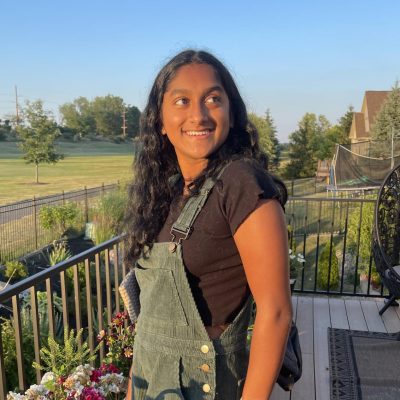 Anjali Kakarla, Web Editor-In-Chief
Anjali Kakarla is a senior who split-enrolls between Community and Skyline. This is her seventh semester on staff and her third as one of the Web-Editors-In-Chief. When she's not doing schoolwork, playing basketball and golf, or running track for Skyline, she enjoys hanging out with her friends, listening to music and baking. She loves to write and is very excited for journalism this year!