Definitively Ranking Study Spots Downtown
The out-of-the-way, unfiltered and "scientifically evaluated" best places to do your work.
Ann Arbor is home to countless picturesque, cute little spots to study in— however, while most Ann Arbor locals (and certainly most university students) have their favorite places, any connoisseur of the Ann Arbor study scene knows that aesthetics are simply not enough to provide a scientific ranking. A detailed analysis would not be complete without considering where to plug in a dead laptop, the presence of coffee as close as physically possible, how likely you are to have to fistfight an undergraduate for a good seat and so on. This list will not include the tourist highlights like the Law Library or the State Street Starbucks: no, rather, these are local gems. These study spots are for the mysterious, the aesthetes, those who would never be caught dead with the unwashed masses in the undergraduate library.
In the interest of objectivity, rankings will be provided not overall, but rather through these qualifiers:
Coffee availability
Ability to get a seat
Outlet availability
Vibes
LSA building:
Located right next to the student union and a former-brutalist monstrosity, current-construction site, the LSA building is newly opened and conveniently located next to not one, but two Sweetwaters Coffees and also a coffee vending machine. The students haven't discovered it yet for the most part, so finding a seat is no problem. The vibes, though? Being a newly-constructed administration building, the vibes are highly unmemorable. This study spot will not inspire you to write the Great American Novel, but if you need to just whack an assignment out of the way— some un-inspirational yet brute-force productivity— this is the place to go.
Suggested studious activity: editing spreadsheets
Coffee: 4/5
Getting a seat: 3/5
Outlets: ⅘
Vibes: ⅖
Overall: 3/5
Art museum cafe:
The University of Michigan Museum of Art cafe is the place to go to live out your best downtown-indie-coffee shop fantasy. Its strongest feature is its large windows and corresponding outdoor seating in the art museum courtyard: however, in the winter season when outside isn't available, you might have to get lucky to find a seat and especially an outlet. If you can get there early, it's completely worth it for the chance to work here quietly with a latte and maybe one of their spectacular pumpkin chocolate chip muffins. Do bring a quirky tote bag, and don't bring earbuds: the baristas have excellent taste in music.
Suggested studious activity: writing the Great American Novel
Coffee: 5/5
Getting a seat: ⅖
Outlets: ⅕
Vibes: 5/5
Taubman medical library:
Taubman has unequivocally the best food on campus, so if you're going to camp out somewhere and become a library gremlin, you should probably do it here. They have an actual, real cafe there and a coffee shop that is both very cheap and open late. The bathrooms in this library have hooks for doctor's coats to inspire the medical students that study there and depending on your aspirations, possibly you too! Medical school pro: this library is very quiet and studious. Medical school con: it has a general aura of desperation, antiseptic and Red Bull. Pick and choose to your liking.
Suggested studious activity: writing a lab report
Coffee: 5/5
Getting a seat: ⅘
Outlets: 5/5
Vibes: 3/5
Sweetwaters on Main and Washington:
Sweetwaters is a fairly well-known spot compared to the more esoteric options on this list. However, this specific Sweetwaters— in fact the first Sweetwaters ever— is a cut above and a good place to work on just about anything. It's far enough away from campus that the vibe of the place isn't stressed (even, amazingly, during finals week) and the space is happily situated for gazing out the window when it's snowy, rainy, autumnal, or just if you're feeling like a mournful 1800s housewife waiting for her husband to return from sea. Sitting by the windows, typing away, and watching the sun set on downtown Ann Arbor is highly recommended.
Suggested studious activity: composing poetry
Coffee: 5/5
Getting a seat: 3/5
Outlets: 3/5
Vibes: 5/5
Ross School of Business:
Ross, thanks to the massive amounts of money flowing through the business school, is an extremely well-furnished place to study. The chairs are comfortable, the building is new and everywhere you turn there are glossy screens, public art and outlets galore. There are not one, but two coffee shops inside the business school for all caffeination needs— if you've been keeping track, that's as much coffee as every university library combined— though one is a Starbucks and the other is a Covid test center now, so make of that what you will. There are usually seats to be found and it is a very nice-looking place to be, but there is not usually peace and quiet. You will probably be interrupted by fraternity bros in suits making obnoxiously loud phone calls or large groups of people working together on assignments. If you work best with some ambient background noise, consider Ross; if not, perhaps look somewhere else.
Suggested studious activity: designing PowerPoints with friends
Coffee: 4/5
Getting a seat: 5/5
Outlets: 5/5
Vibes: 3/5
Literati cafe:
Now this is an aesthetically aspirational spot. You won't have to compete with undergrads for seats, since they've probably never heard of this cafe, but it's highly probable that the study table of your dreams will be already occupied by a Kerrytown hipster or a humanities grad student. If you can swing it, though, there's something very inspiring about studying while surrounded by bright, full bookshelves and the smell of the coffee counter. You will likely have to buy something here out of politeness, though, and fair warning: like Literati books, Literati coffee is expensive.
Suggested studious activity: reading
Coffee: 4/5
Getting a seat: 2/5
Outlets: 2/5
Vibes: 5/5
East Hall Atrium:
The East Hall Atrium is little known to anyone who isn't a math or psychology major, but if you haven't heard of it yet, it's worth a try. The Atrium— really atriums, as there's one each for math and psych— is a massive, two-story, glass-ceilinged affair, complete with plentiful outlets, whiteboards, blackboards, comfy chairs and anything else you could possibly want when you're psetting until 2 a.m. This is not hyperbole: it's open very late. The math atrium in particular has several ping-pong tables specifically designated for study breaks— the math majors may be doing abstract analysis, but they still know how to party.
Suggested studious activity: proving a revolutionary theorem
Coffee: 2/5
Getting a seat: ⅘
Outlets: 4/5
Vibes: 4/5
Leave a Comment
About the Contributor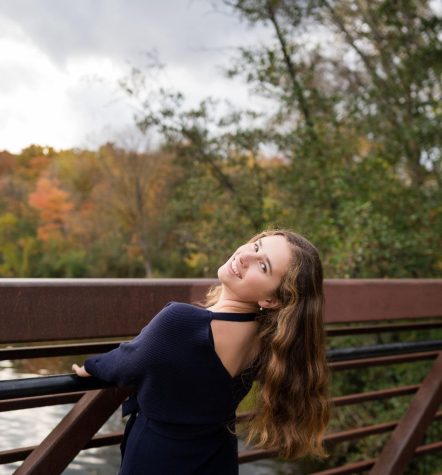 Rita Ionides, Web Editor-in-Chief
Rita is a senior at CHS. This year, she's entering her third semester on staff, and her first semester as a Web Editor-in-Chief. Her favorite programming language is R, her #1 study spot is the courtyard behind the University of Michigan Museum of Art, and her bloodstream caffeine levels approach critical mass. She loves dance, especially jazz and lyrical, and can be found in the studio almost every day. She's thrilled to be back for another year of journalism!