A New Beginning: Kelly Maveal
Kelly Maveal is excited to step into her new role at CHS and can't wait to help guide students through high school.
As Kelly Maveal walked down the aisle of St. Andrew's Church to the roaring claps and cheers of CHS students, she knew she had found the right school.
Maveal was astounded by the special atmosphere and student leadership on Aug. 29, 2022, during the CHS opening ceremony.
"I was just standing in the back and my jaw dropped under my mask," Maveal said. "It's hard to explain, but [CHS] just really felt like home on the first day."
Maveal grew up in Chelsea, Michigan and was an elementary school teacher in Milwaukee, Wisconsin for the first three years of her career. As much as Maveal enjoyed her time teaching, she quickly learned it wasn't exactly what she wanted to do.
"Having 30 [students] in one room to teach seven different subjects to was overwhelming for me," Maveal said. "[Teaching] was not the kind of support I truly wanted to give for families and students."
Maveal's own mental health journey as a teenager also guided her towards a career in counseling.
"I was an insecure adolescent girl growing up in the 90's," Maveal said. "That came with body insecurities, confidence insecurities and anxieties."
After teaching, Maveal moved back to Michigan to pursue a masters degree in counseling. She worked as a counselor at Ann Arbor Open for five years, then applied to work at CHS last summer.
As a counselor, Maveal aspires to support students who may not feel comfortable in their own skin. She wants students to know that the path to self-acceptance doesn't have to be an isolating internal battle and should be embraced. Maveal believes that utilizing mental health strategies for our youth is more important today than ever before. Communicating with supportive adults and friends was a pivotal step in her healing process, and she feels it is her duty to provide that same guidance.
"The premise of education is to empower students with knowledge, find purpose and create spaces for dialogue and critical thinking," Maveal said. "None of this can happen without social and emotional stability."
Maveal is excited to adjust to her new job position and lifestyle. When she is not working hard to support CHS students mentally and academically, she can be found training with Ryan Silvester and Courtney Kiley for their half marathon or playing kickball with her club team.
"I'm enamored by the philosophy of this school and the student led social justice," Maveal said. "I'm so thrilled to be at Community; it is truly a dream in my career to be working here."
Leave a Comment
About the Writer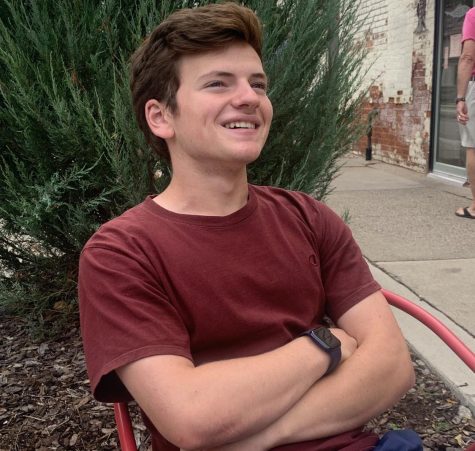 Kevin Dutton, Journalist
Kevin Dutton is a junior at Community and will be starting his third semester on staff. Kevin can be found walking his dog with his Airpods in, running at the YMCA,  or winning a game of MarioKart. Kevin is excited to be in-person for journalism this year!