"Chainsaw Man" is the Most Anticipated Anime of All Time
On Oct. 10, 2022, Chainsaw Man was released to streaming services worldwide. The highly anticipated anime crashed Crunchyroll, the most popular anime streaming service on the internet. Chainsaw Man merges gorey animation with a fun and edgy premise that audiences everywhere can find entertainment from.
The show follows the story of Denji, a high schooler who has to pay off loads of debt he inherited from his, now, dead father. In the premiere episode, he meets a devil named Pochita, a cute dog-like animal with a chainsaw on its face. Denji goes on to pay his debts by slaying devils for money to pay back his loans using Pochita as his weapon.
Chainsaw Man is based on one of the best-selling mangas in Japan: selling over 16 million copies, digitally and physically, and out selling popular manga like Black Clover, Demon Slayer and Jujutsu Kaisen. This amount of popularity for a manga without an associated anime is unprecedented, leading to high expectations for the anime. The trailer for the first season racked up over 11 million views in under 24 hours, taking the number one spot on the YouTube trending page. The opening song of the anime reached over 10 million views in two days. This level of attention for anime is normally reserved for the big name anime that have been set up over years time like Attack on Titan, Demon Slayer and Jujutsu Kaisen.
Crunchyroll crashing upon the release of an anime has only been done before three times; One Piece, Dragonball Super and Attack on Titan. With that said, Chainsaw Man seems like it's being put on the same pedestal as are three of the biggest anime ever, which leads to the question: why has the show been gaining so much hype?
When looking at other anime released this year, none quite match the popularity that Chainsaw Man has among the community. Another contributing factor to the success of the show is its unique writing style and characters, all inspired by the manga. The characters in Chainsaw Man don't have noble goals or intentions, they truly are more regular people than your common anime characters: something not always seen in the average anime, traditionally giving characters big dreams and goals. Each character's goals and motives in Chainsaw Man lie in selfishness, which is what makes the dynamics between characters and overall structure of the story so intriguing.
While it'll be a nearly impossible challenge for Chainsaw Man to live up to the expectations, there is no doubt that the anime will be something special. Fans are already impressed after the premiere, and it's clear that it'll only get better. With brand-new animation styles from the animation studio MAPPA and fresh character backgrounds and identities that stray away from typical tropes, it's clear that there is a lot to look forward to for this upcoming series.
Leave a Comment
About the Contributors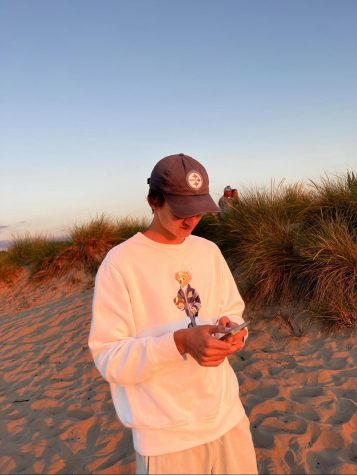 Henry Connor, A&E Editor
Henry Connor is a senior at Community High School and this is his third year on staff. Outside of the CHS doors, you will generally find Henry watching television or driving around listening to his favorite tunes. He also enjoys outsmarting his friends in fantasy football, and finding any analysis video he can on YouTube about his favorite movies and shows. He loves A&E and is excited to bring his plans and ideas to the table this year.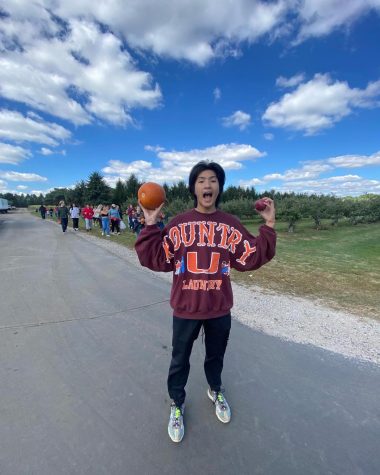 Sam Cao, Social Media Editor-in-Chief
Sam is in his third year on staff and his second year as a social media editor-in-chief. When he's not in room 300 you may catch him playing lacrosse at Pioneer, or enjoying bubble tea at a multitude of locations excluding Jasmine Bubble Tea.